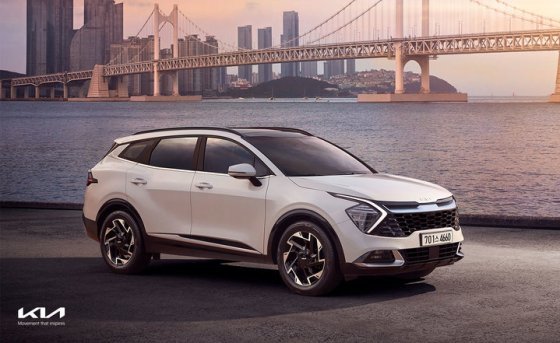 It ranked first in monthly sales for the first time in 31 years since Kia entered the UK market.
According to the British Automobile Manufacturers Association (SMMT) on the 9th, Kia sold a total of 10,504 units in the UK market in January, beating Audi and Volkswagen to take the first place overall. Its market share also recorded an all-time high of 9.13%.
Compared to the same month of the previous year, sales increased by 67.50%. The Sportage and Niro, Kia's representative SUV (sport utility vehicle) models, drove the increase in sales.
The Sportage ranked first in sales by car model with 3,458 units sold, and the Niro took the third place with 2372 units sold.
In particular, it is analyzed that spurring sales expansion with competitive electric vehicles such as the Niro EV and EV6 at a time when the demand for electric vehicles in the UK is growing significantly.
Kia launched the new Sportage in the UK earlier this month and plans to continue its sales growth through this.
Paul Philpott, CEO of Kia UK Corporation, said, "The record sales performance last month was made possible by close cooperation between the corporation and the dealer network to provide competitive products to customers. Sales growth will continue," he said.
Meanwhile, the UK's second-largest company in sales in January was Audi, which sold 8,567 units, recording a market share of 7.44%. Volkswagen took third place with 8,514 units sold (with a market share of 7.40%).
[서울=뉴시스]