The 13″ MacBook Pro enters the next generation almost unchanged and will probably remain the last model with the unpopular Touch Bar. However, the company announced the M2 chip as a major innovation, which once again outperforms the previous chip in terms of performance and efficiency. Apple continues to promise a battery life of up to 20 hours, while the new M2 allows up to 24 GB of shared RAM for the first time.According to the manufacturer, the memory is designed in such a way that it offers around 50 percent more memory bandwidth and thus even for more complex multitasking functions such as the Stage Manager coming with macOS Ventura, which rearranges your workstations.
Two additional GPU cores should ensure significantly better graphics performance in games. Apple says graphics-intensive games like Baldur's Gate 3 will run almost 40 percent faster than the previous 13-inch MacBook Pro2 and up to 3.3 times faster for customers upgrading from a model without an Apple chip .
--Advertisements--
Made from recycled materials
According to the company, the updated 13-inch MacBook Pro is environmentally friendly and will now use 100 percent recycled rare earth elements in the case magnets and 100 percent recycled tin in the motherboard solder material. The new model is also free of numerous harmful substances, meeting Apple's high standards for energy efficiency and uses wood fiber in packaging that comes from recycled sources or responsibly managed forests, bringing the company one step closer to its climate goal of becoming carbon neutral by 2030.
Prices and Availability
The 13-inch MacBook Pro will be available worldwide starting Friday, June 17 apple.com/store, in the Apple Store app and at Apple Authorized Resellers. It will ship to customers beginning Friday, June 24 and will be available at select Apple Stores and Apple Authorized Resellers.
--Advertisements--
The 13″ MacBook Pro with M2 is available in silver and space gray 1,599 euros incl. VAT and from 1,484 euros incl. VAT for the education sector. Further technical data under apple.com/uk/macbook-pro-13.
Customers who buy a Mac from Apple can receive a free in-person online session with an Apple Specialist, set up their product with data transfer assistance at select stores, and receive guidance to customize their new Mac .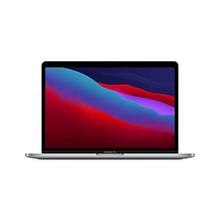 2020 Apple MacBook Pro with Apple M1 chip (13″, 8 GB RAM, 256 GB SSD) – Space Gray

€1,319.43
Tag: macbook issue, macbook pro, macbook release, macbook macos