Actually, numerous insiders and experts had assumed that Apple would hold an event in October and/or November to present new products. However, there were only new iPad models in October – per press release. There was no trace of new Macs like a MacBook Pro or Mac mini with new M2 chips. A new model of the Mac Pro with an Apple processor has not yet been seen. As Bloomberg's Mark Gurman wrote in the latest newsletter edition of "power onreported that Apple is said to have postponed the plans until next year.
Mac Pro still without Apple processor
Apple actually wanted to have completed the switch to its own processors this year or at least offer a corresponding variant for each model. In the spring, Apple promised that a new Mac Pro was on the way, but won't reveal those until later. It's still the only Mac without an Apple chip. This year, according to Gurman, don't expect the high-end Mac and the second generation of the new MacBook Pro models. According to its sources, Apple is expected to launch the new products in the first quarter of 2023.
--Advertisements--
This would also align with Apple CEO Tim Cook's statement during the earnings release that "the product lineup is set" and the holidays can come. This could mean Apple won't actually launch any new products in 2022. In addition, some devices are still hardly available and potential buyers have to put up with long waiting times. This could also be a reason why Apple decided to make a later announcement in order to pre-produce sufficient quantities.
However, there is already initial information about Apple's new M2 chip for the Mac Pro. Apple is rumored to be testing a chip with a 24-core CPU and a 76-core GPU that supports up to 192GB of RAM. The Mac Pro should be able to be configured with an "M2 Ultra" or "M2 Extreme", which offer two to four times more performance than the upcoming "M2 Max", which will probably be found in the next MacBook Pro.
--Advertisements--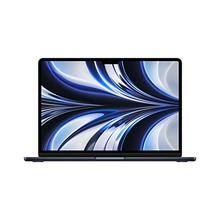 2022 Apple MacBook Air laptop with M2 chip: 13.6″ Liquid Retina display, 8GB RAM, 256 GB SSD storage, backlit keyboard, 1080p FaceTime HD camera. Compatible with iPhone/iPad; midnight blue

€1,277.98
Tag: macbook issue, macbook pro, macbook release, macbook macos