For more than a year there have been repeated problems in the supply chains. As a result, some devices have been delayed in the past. Only the iPhone has so far been largely spared from the difficulties. Most recently, existing orders for the new MacBook Pro have been postponed from February to July, while the Mac Studio has always taken several weeks to get to you since it was launched. If you currently check the Apple Store, you will quickly see that the situation has now spread to multiple devices.
14″ MacBook Pro: Available from mid-July at the earliest
Demand for the two new MacBook Pro models continues unabated. Unfortunately, this also applies to delivery problems. According to the Apple Store, the company won't be able to deliver a new 14-inch MacBook Pro until mid-July, while additional configurations will push the delivery date back by weeks, so delivery is not possible until August at the earliest. Incidentally, similarly long delivery times also apply to the MacBook Air , the Mac Studio, a configured iMac and the Studio Display.
Interestingly, this only seems to apply to orders placed with Apple. If you look in other shops, the devices are available much earlier and even immediately in the basic configurations, so you should look for alternatives. You can also save a little in some shops.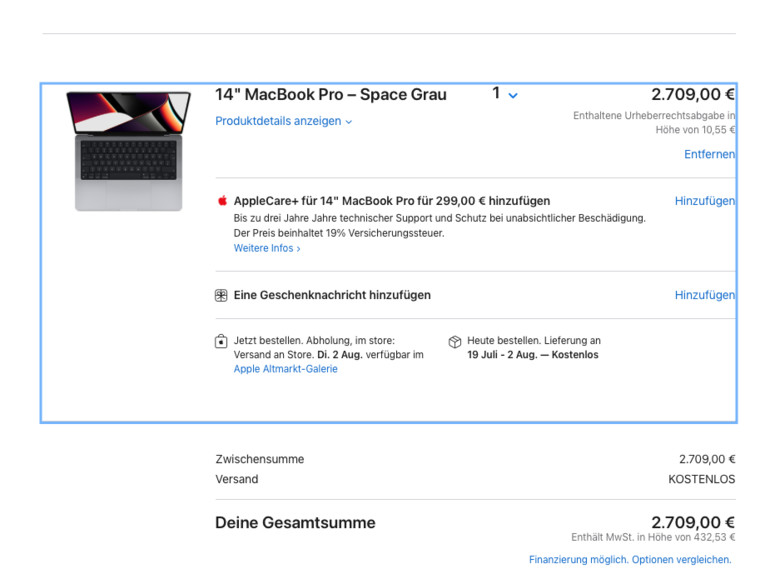 --Advertisements--
New Macs later?
It was thought that Apple could unveil new Macs like an iMac Pro or Mac Pro later this summer, but due to the tense situation, Apple could delay the announcements until the fall, so we might not see new Mac models until October. The mini-LED displays and the memory in particular are supposed to cause the bottlenecks, so Apple could postpone the introduction of further mini-LED products until the situation has calmed down.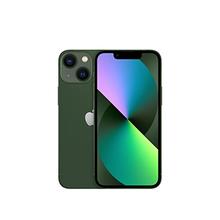 Apple iPhone 13 Mini (256GB) – Green

€869.00
Tag: macbook issue, macbook pro, macbook release, macbook macos