The new Mac mini and MacBook Pro have slower SSDs than their predecessors. According to YouTube channel Brandon Geekabit and the Blackmagic Disk Speed ​​Test benchmark application, the new Mac mini with M2 chip and 256GB storage has slower read and write speeds than the previous model with M1 chip and 256GB storage Macrumors. This is because the new model comes with only one memory chip, while the previous model had two chips. This difference results in the new model having a slower SSD as multiple NAND chips allow for higher speeds.
--Advertisements--
Therefore, customers who want the best SSD performance should configure their M2 Mac mini with at least 512GB of storage. The MacBook Pro and MacBook Air models with the M2 chip and 256 GB of memory also have slower SSDs due to a single NAND chip.
A slower SSD can impact file transfer speeds and overall performance can also affect it, since Macs use the SSD as virtual storage when physical RAM is at full capacity.
However, it should be noted that the slower SSDs may not necessarily be a big problem, especially for users who don't transfer or edit many large files frequently. For most applications and daily tasks, the speed of the SSD will probably not have a noticeable impact.
Another factor to consider is that when Apple introduced the M2 chips, it promised higher performance in other areas, such as CPU and GPU performance. It's possible that these performance gains are offsetting the slower SSD speeds.
Why Apple took this step remains unknown. It was probably for cost reasons.
Popular content from Mac Life+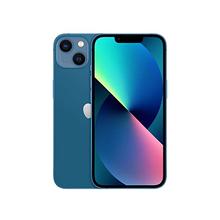 Apple iPhone 13 (128GB) – Blue

€799.00
Tag: macbook issue, macbook pro, macbook release, macbook macos