The 14- and 16-inch Macbook Pros are the best laptops Apple sells, even if they come with older M1 Pro and M1 Max chips. Apple introduced the M2 chip in the 13-inch MacBook Pro in June 2022, so we know the next generation of MacBook Pro models are on the way.
Although there was hope that the updates would appear as early as autumn 2022, these rumors have not come true. Instead, it now looks like the new versions will arrive in early 2023. Here's everything you need to know about the upcoming release.
Macbook Pro 14 and 16 inch: buy now or wait?
You're probably wondering whether you should take advantage of the ongoing sales and buy a new MacBook Pro now, or whether you should wait until Apple has introduced the MacBook Pro 14 and 16 inches. Normally, we would advise buyers who have new Macs in the pipeline to wait.
But at the moment things are a little different. Even after the holiday sales, there are still great deals, with savings of hundreds of dollars on many configurations. We're also concerned that prices for next-generation MacBooks outside of the US could skyrocket. Apple has recently increased the prices for the entire range of iPads and Airpods.
Macbook Pro 14 and 16 inch: release
Hopes that the new Macbook Pro with M2 Pro and Max chips would launch in fall 2022 have been dashed — despite months of speculation that it would be unveiled at a fall event. in one October report Bloomberg's Mark Gurman wrote that the new MacBook Pro "won't likely launch until early next year, which is 2023."
In a power-on newsletter from December Gurman reiterated that the MacBook Pro 14 and 16 inches will be available early next year [2023] will be launched with M2 Pro and M2 Max options". Gurman confirmed this in his first newsletter of 2023: "New Macbooks Pro will be coming in the first half of this year."
--Advertisements--
There is more evidence that Apple is preparing to launch new MacBook Pros: Two mysterious, yet to be released Macs have been spotted in Steam usage data for November 2022. at the devices labeled "Mac14,6" and "Mac15,4". most likely Macbook Pro models. The designation "Mac14.6" has also been spotted on Geekbench, so these models have been around for a while.
The new Macbooks Pro could appear as an update on Apple's website in the first few months of 2023, or as part of a larger spring event showcasing several new Macs – additionally a revised Mac Mini (more information can be found here) and a new Mac Pro.
Macbook Pro 14 and 16 inches: new prices in Germany?
Even if Apple had increased the price for the entry-level MacBook Air M2, the price for the 14- and 16-inch Macbook Pro will probably remain the same in the USA. But this will probably be different in Europe.
These are Apple's current prices:
14-inch MacBook Pro, 512 GB: 2,249 euros
14-inch MacBook Pro, 1 TB: 2,749 euros
16-inch MacBook Pro, 512 GB: 2,749 euros
16-inch MacBook Pro, 1 TB/M1 Pro: 2,979 euros
16-inch MacBook Pro, 1 TB/M1 Max: 3,849 euros
If Apple raises prices in Europe by 15 percent – which was the lowest percentage increase for iPads in October – buyers in Germany could see these prices:
14-inch MacBook Pro, 512 GB: 2,586 euros
14-inch MacBook Pro, 1 TB: 3,161 euros
16-inch MacBook Pro, 512 GB: 3,161 euros
16-inch MacBook Pro, 1 TB/M1 Pro: 3,426 euros
16-inch Macbook Pro, 1 TB/M1 Max: 4,426 euros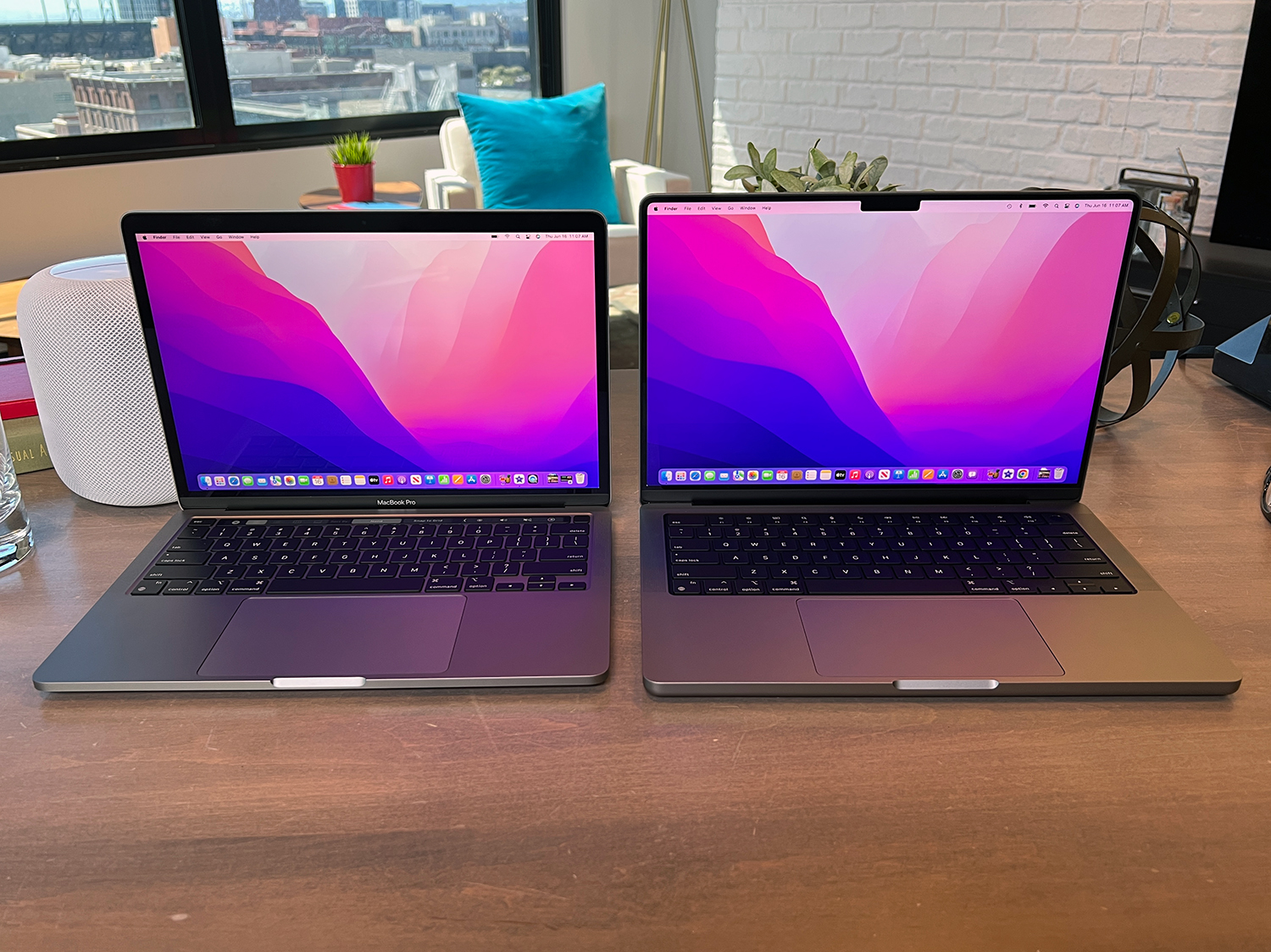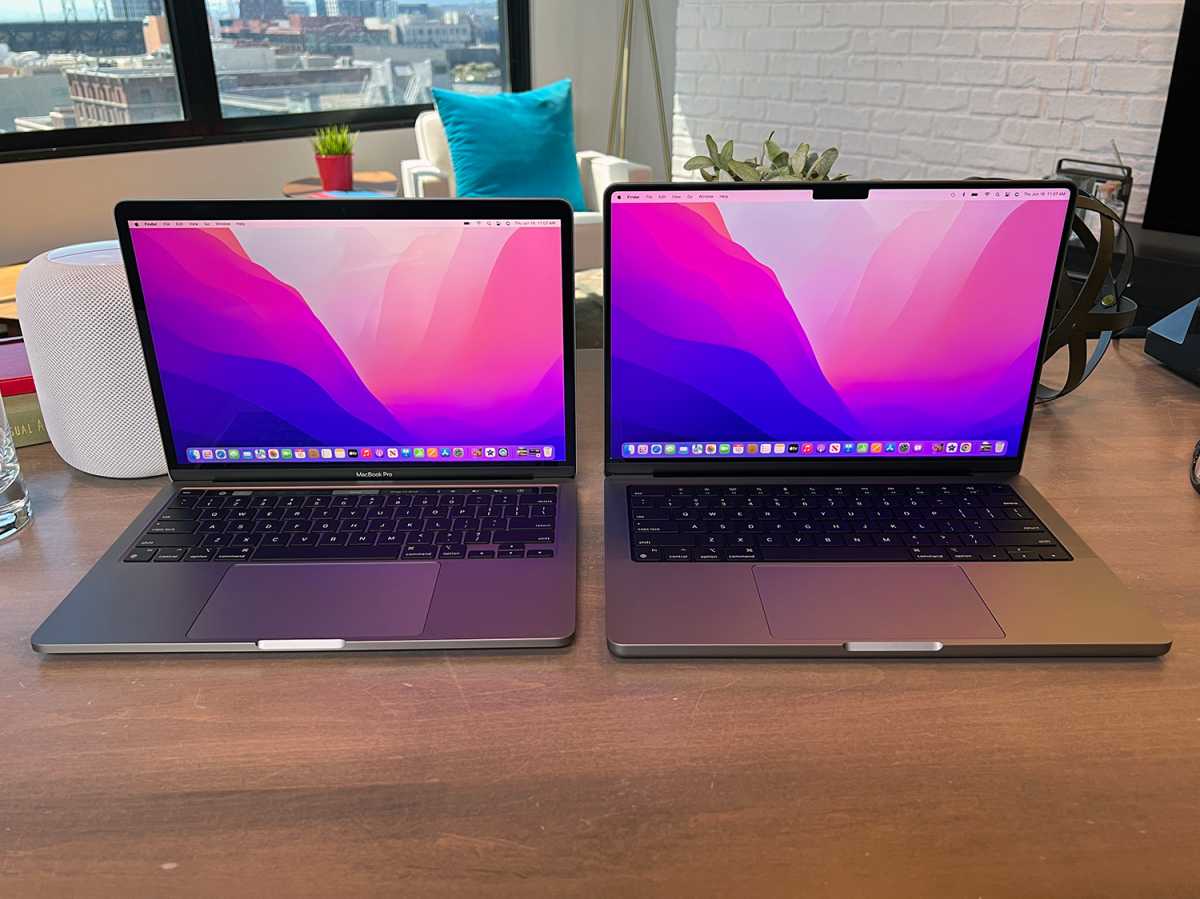 foundry
Macbook Pro 14 and 16 inch: Design
Apple made some big changes to the MacBook Pro in 2021: introducing a new 14-inch model and a new display with thinner bezels and Pro Motion, along with removing the Touch Bar and adding a variety of ports. Unsurprisingly, the 2023 MacBook Pro is set to remain "about the same" on the outside. As Mark Gurman put it succinctly in his January newsletter: "same design".
However, in November, AppleLeaksPro claimed that despite the lack of "design or I/O changes," the upcoming M2 MacBook Pro "will be worth the wait."
Macbook Pro 14 and 16 inches: specifications
Because while the outside of the MacBook Pro will look the same, the inside will be different. Based on the M2 and M1 variants that Apple will launch in 2021, we estimate that the M2 Pro and M2 Max chips will offer:
M2 Pro: CPU with up to 12 cores, GPU with up to 20 cores, up to 48 GB RAM
M2 Max: CPU with up to 12 cores, GPU with 38 cores, up to 96 GB RAM
However, Bloomberg's Mark Gurman suggested (in a January 2023 newsletter) that the M2 Pro and M2 Max chips themselves will offer only "marginal leaps over today's MacBook Pro processors."
Apple CPU M2 Pro already with 3 nm?
As Apple prepares for the launch of the new MacBook Pro models, Geekbench results have surfaced that could relate to the processor inside. The so-called "Mac14.6" achieves a multi-core performance of 14,888 points in Geekbench 5 (vs. a previous reading of 13,855). Currently, a Macbook Pro with an M1 Max chip scores 12,154 on Geekbench 5 for multi-core performance.
These results are for a 12-core M2 Max processor, consistent with predictions by Bloomberg's Mark Gurman. He claimed that his sources indicated that the M2 Max would have 12 CPU cores.
Two additional CPU cores aren't the only change that could indicate a faster CPU. There were hints that Apple would only use the new 3nm process for the M3 chips. This will likely be in 2023, but some reports have suggested that this all-new process could be used on the M2 Pro and other variants.
Among other things, the 3 nm process should enable an even higher transistor density. According to Digitimes As of June 2022, Apple has "booked TSMC capacity for its upcoming 3nm M3 and M2 Pro processors." TSMC started volume production of 3nm chips in early 2023, so it's possible that the M2 Pro and M2 Max chips will be the first to use the new process.
Ming-Chi Kuo tweeted in August 2022: "Given TSMC's forecast that 3nm will contribute to sales from 1H23, the processors of the 14-inch and 16-inch MacBook Pro models could still use the 5nm advanced node." However, he assumed that the update would come in 2022.
If the M2 Pro, Max and Ultra chips are made in this 3nm process, the gap between the M2 and these other variants will be bigger than ever, and the new Macbooks Pro, Mac Studio, high-end Mac The Mini and Mac Pro could offer even bigger speed increases than the M2 compared to the M1.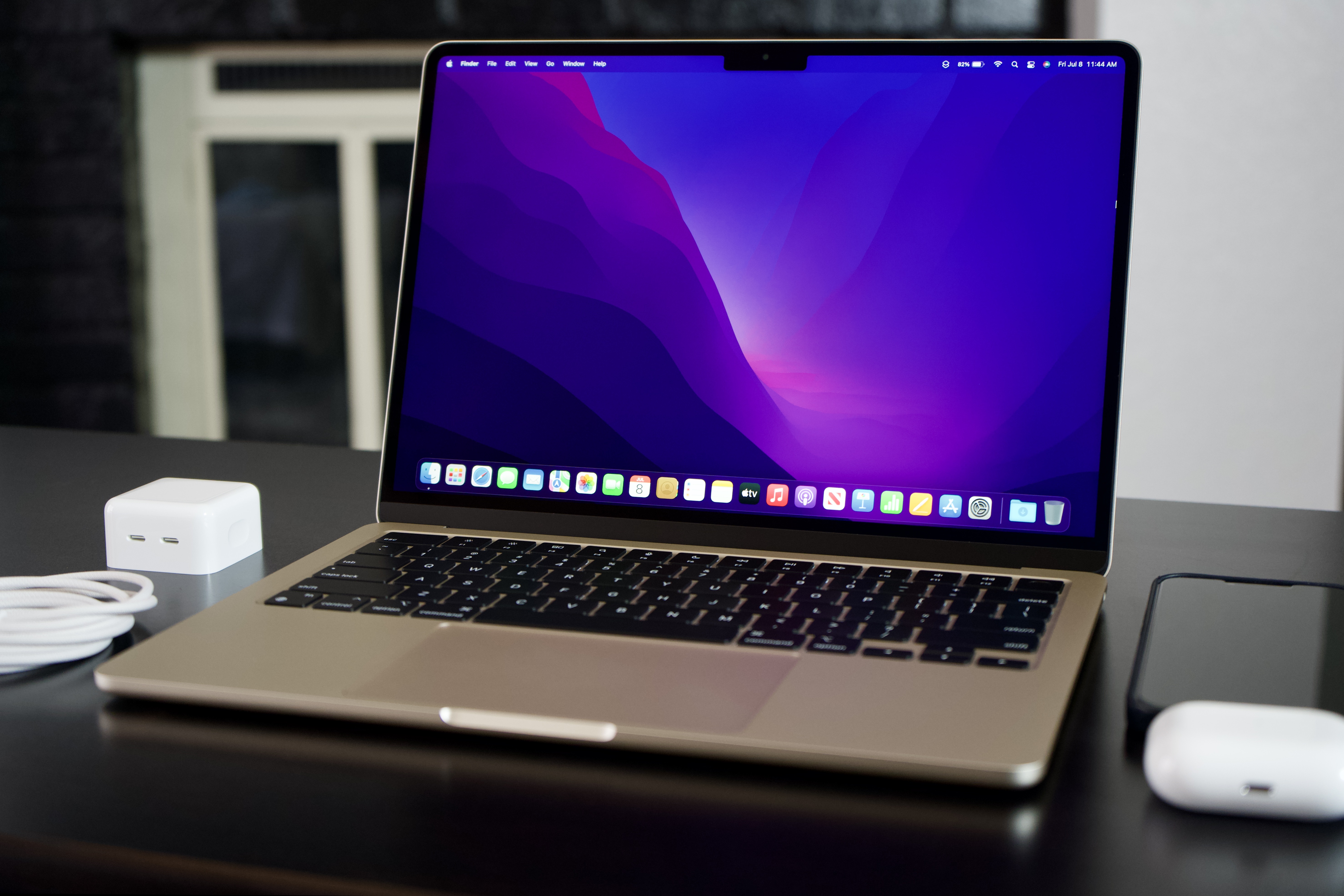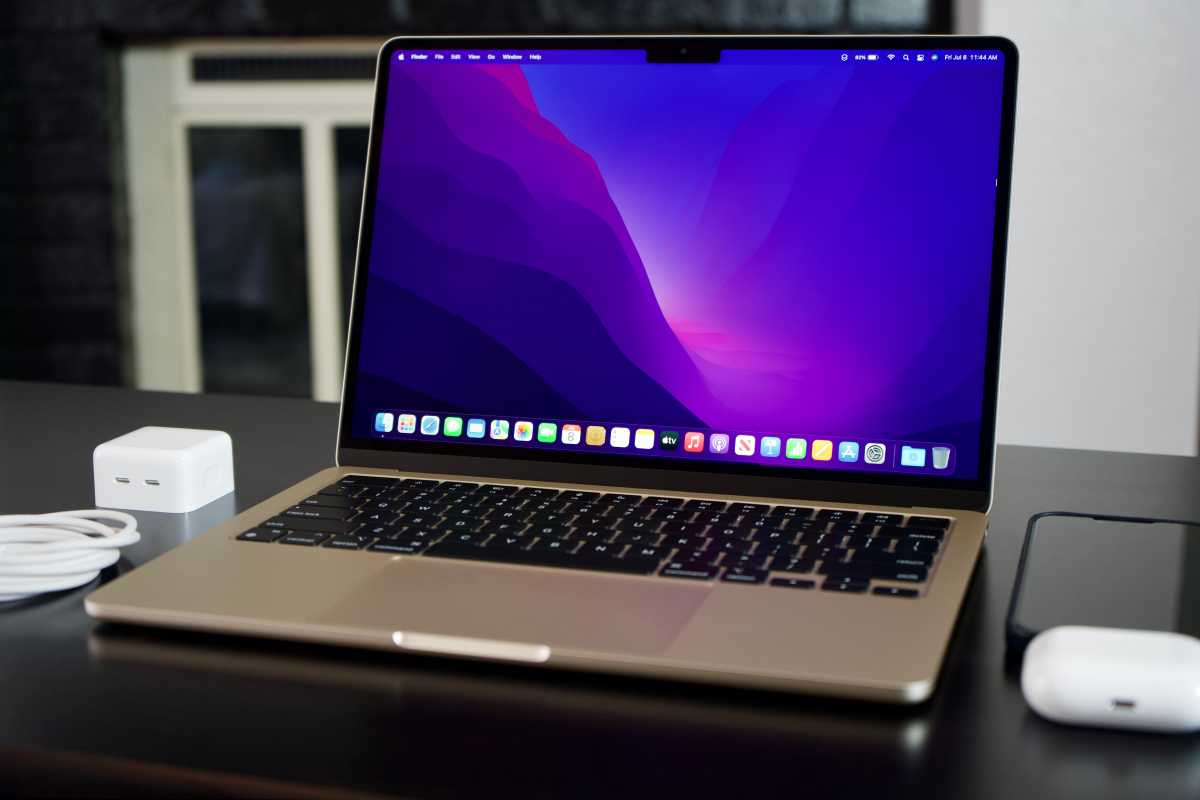 I.D.G
GPU
Gurman also states a maximum of 38 GPU cores, six more than the M1 Max offers. As with the M2 chip, the M2 Pro and M2 Max will "focus on the graphics side," according to Gurman. In the case of the M2 in the 13-inch Macbook Air and Macbook Pro, Apple has increased the graphics performance from eight to ten cores. For the M2 Pro and M2 Max, this could mean the number of cores increasing from 14 and 16 respectively to 18 and 20 cores on the M2 Pro and from 24 and 32 respectively to 30 and 38 cores on the M2 Max.
R.A.M.
As previously mentioned, Geekbench benchmarks have surfaced for what appears to be a new Macbook Pro, and these results suggest we could see up to 96GB of RAM inside – instead of a maximum of 64GB on the M1 Max.
It's no surprise that the new MacBook Pro models will offer more RAM. Apple has increased the RAM in the M2 MacBooks from a maximum of 16 GB in the M1 to 24 GB in the M2. We had previously predicted that a similar increase could theoretically mean we'll see up to 48GB of RAM in the Pro and 96GB of RAM in the Max.
In addition, a report by Macrumors, that the new Macbook Pro will come with "very high-bandwidth, high-speed RAM", which could mean that the new models will use LPDDR5X RAM, which is 300 GB/s (M2 Pro) and 600 GB/s (M2 Max ) would bring memory bandwidth. The current models deliver 200 GB/s or 400 GB/s.
battery pack
LeaksApplePro claimed in November 2022 on Twitter that the new MacBook Pro models will offer "better battery life", but did not elaborate further. The Macbook Pro 14-inch battery life is 17 hours, while the 16-inch model offers 21 hours, which is already the best battery life ever offered in a Mac laptop.
Any improvement in battery life could be due to improvements in the processor. LeaksApplePro also notes that there will be "less heat," which could be related to a more efficient processor and better battery life.
This article originally appeared in our sister publication "Macworld" and was translated from English.
Tag: macbook issue, macbook pro, macbook release, macbook macos