After several years of negotiations, the class action lawsuit against Apple was settled in July 2022. Apple has committed to paying $50 million in damages to users who bought a MacBook with a butterfly keyboard between 2015 and 2019. MacBook Pro owners have recently been receiving emails about possible payouts:
Dear MacBook owner,

You are receiving this email because you previously contacted our company regarding your MacBook laptop. On November 28, 2022, the court granted preliminary approval of a $50 million statewide settlement that would benefit MacBook buyers who had their "Butterfly" keyboards repaired. For more information about the settlement, eligibility, the approval process, and your options, visit www.KeyboardSettlement.com.
--Advertisements--
The website first checks whether the buyer is eligible for payment. Automatic payment and an associated email will only be sent to people who have had their upper case replaced at least twice within four years of purchase. On the other hand, people who have only exchanged or repaired the butterfly keyboard must submit their request via a form Submit by March 6, 2023. Affected users are eligible for a refund of up to $395.
In the meantime, Apple said goodbye to the butterfly keyboard, as the company released new models from time to time and immediately added them to the repair program. Instead, Apple again relies on a reliable scissor mechanism that is used in both the MacBook Pro and MacBook Air. It is less error-prone and also tolerates dust and crumbs better.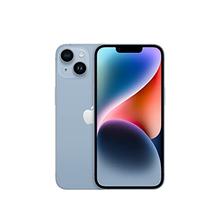 --Advertisements--
Apple iPhone 14 (128GB) – Blue

€969.99
Tag: macbook issue, macbook pro, macbook release, macbook macos