Apple has been allowing you to repair your devices yourself for some time. You will be provided with instructions, tools and official spare parts. But how well does that really work? The repair website iFixit gets to the bottom of this question and has disassembled the new MacBook Pro with an M2 chip.
Good instructions with a major (hardware) weakness
Unlike usual, iFixit didn't just disassemble the new model "like that", but followed Apple's official one Instructions – albeit the one for the 2021 MacBook Pro with an M1 chip. According to the website, this also worked wonderfully, since Apple only changed the hardware a little. iFixit points out that Apple protects itself heavily by issuing numerous warnings. These include failure to follow repair instructions, failure to use genuine parts, fire hazards and more. However, iFixit notes that Apple has done a very good job of making the instructions very easy for you to understand and follow. Nevertheless, according to iFixit, the MacBook Pro 2023 can only be repaired to a limited extent and thus only received five out of ten possible points. The reason for this lies in the construction. Many components are permanently soldered to the logic board, so only a complete replacement is possible.
What changes are there compared to the predecessor?
According to iFixit, most of the customizations have been to the logic board, with one change in particular being of interest. Compared to the 2021 model with M1 Pro, Apple has reduced the heat sink for the M2 Pro. In addition, Apple has also rearranged the main memory and no longer only supplies two 8 GB modules in the basic model with 16 GB RAM, but four 4 GB modules. This could be due to ongoing delivery issues, which Apple is trying to work around with it.
In addition, Apple also divided the SSD storage in the base model (512 GB) into four 128 GB modules. Previously, only two 256 GB SSDs were integrated. Similar to the M2 MacBook Air, the split causes a performance loss of 20 to 40 percent. However, it is noted that this only affects the base model.
--Advertisements--
Basically, apart from the new chips, there were only marginal adjustments to the MacBook Pro 2023.
Have you ordered the new model or are you waiting another generation before trying out Apple's processors? Let us know in the comments.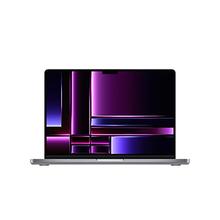 €2,299.00
Tag: macbook issue, macbook pro, macbook release, macbook macos