Last year's update of the MacBook Pro left satisfied customers, but Apple addressed many points of criticism and cleared them up with the current 14 and 16-inch models of the professional laptop. But we're far from perfectly happy, there are still one or two things that the MacBook Pro still can't do.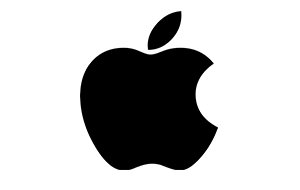 An analysis by Sven Kaulfuss.
--Advertisements--
For Apple, the current MacBook Pro is a complete success, maybe even a little too successful. After all, customers still have to accept long order times even months after the product launch. Anyone who buys today will only actually be supplied in a few weeks.
MacBook Pro: 5 things Apple should fix
But the current models with 14 and 16 inch displays are not perfect. Fortunately, Apple has given the notebooks some practical connections, installed the best displays and the fastest chips, but there is still room for improvement. Let's open the wishlist and get started.
Ethernet connection:
Professionals would like a wired connection to their home network, but unfortunately that's no longer available with the MacBook Pro. Why? There is simply not enough space for an Ethernet connection. But couldn't Apple have offered a solution like the iMac? As a reminder: the Ethernet port is integrated into the power supply there – quite clever. Not so with the MacBook Pro, here you have to use an adapter or docking station. Annoying.
Without a doubt a wonderful notebook, but even a current MacBook Pro is not perfect:
--Advertisements--
5G modem:
For years, customers have wanted a MacBook with an integrated cellular connection, but Apple just doesn't listen and still forces tethering with the iPhone. Alternatively, you have to use a mobile LTE router. However, everything would be much easier if we could just pop in a SIM and start surfing at contemporary 5G speeds. It should be possible, with the iPad it's also possible without any problems.
Better HDMI connection:
Thanks Apple for the HDMI port in the MacBook Pro, but why are you using the older 2.0 standard? HDMI 2.1 is more current and this would have another advantage. Currently, the MacBook Pro only supports an external refresh rate of a meager 60 Hz for 4K displays – a limitation of the older HDMI standard. However, version 2.1 also enables faster image generation at 120 Hzbut unfortunately it's only on the internal display, not on the external 4K displays on the MacBook Pro.
Faster SD cards:
The return of the SD card slot on the MacBook Pro was also well received. Unfortunately, as with HDMI, Apple did not opt ​​for the fastest standard. So you have to do without support for UHS-III and thus transfer rates of up to 624 MB per second. There's UHS-II for that, but unfortunately even this card standard is limited in the MacBook Pro – instead of the hoped-for 312 MB per second, the data rushes over at a maximum of 250 MB per second. weak, right?
Faster WiFi:
In recent months, the better Wi-Fi 6E has been supported by more and more manufacturers, such as the Google Pixel 6 and even the Samsung Galaxy S21 Ultra. And numerous routers with this feature have been available since 2021. But Apple ignored the development and has to give up support.
At some point there might even be a MacBook like this:
For the next MacBook Pro…
In summary: for a "MacBook Pro 2023" there are a lot of other improvements apart from new chips that Apple could introduce relatively easily. Switching to a more open hardware platform would certainly be much more tedious. Just imagine being able to expand RAM and flash memory just like that as a customer. But we're afraid there won't be that much "retro" at Apple in the future either.
Tag: macbook issue, macbook pro, macbook release, macbook macos