Apple announced today that its security service SOS emergency call via satellite Available now for customers in the US and Canada. The technology, available for all iPhone 14 models, allows users to send messages to emergency services even outside of cellular and Wi-Fi coverage.
Important for us:
away December 2022, emergency call SOS via satellite will also be available in GermanyFrance, UK and Ireland will be available.
Satellite Emergency SOS builds on existing features including Emergency SOS, Emergency Passport, Emergency Contacts and Find My? Share location and offers the ability to connect to a satellite, enabling sharing of critical information with emergency services, family and friends.
--Advertisements--
This service allows emergency operators to connect to even more users in emergency situations and requires no additional software or protocols to enable communication. Users connect directly to emergency operators equipped to receive text messages, or to operators with Apple-trained emergency response specialists who connect users to emergency operators who cannot receive text messages.
This is how emergency call SOS works via satellite
With Satellite Emergency SOS, users who are unable to reach emergency services due to unavailable cellular service can request help over a satellite connection through an easy-to-use interface on iPhone.
A few quick questions provide additional information that is sent to the dispatchers in the first message, so they can quickly get an idea of ​​the situation and the location of the user.
--Advertisements--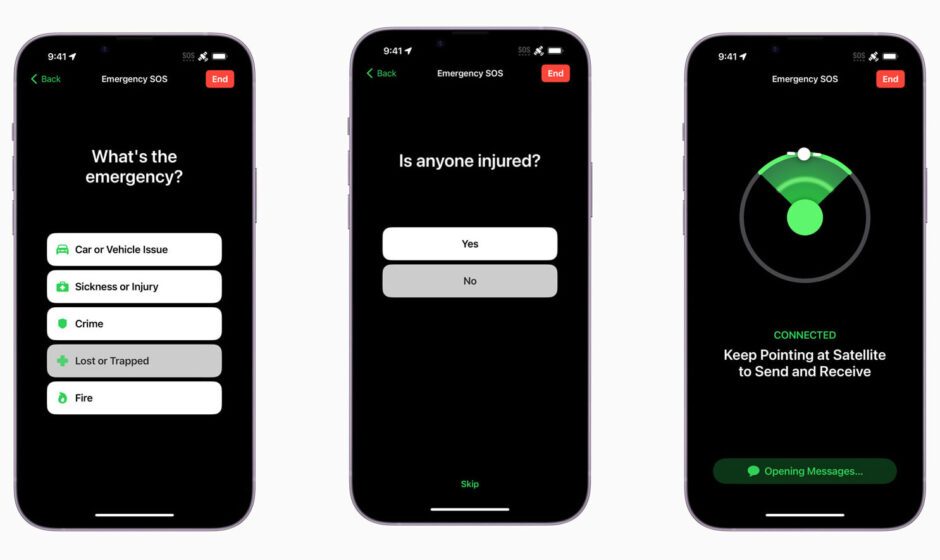 After answering the questions, the interface will show where to point the iPhone to connect and send the first message.
This message contains the answers to the questions, the location including the elevation, the iPhone battery status and the emergency pass if it is activated.
Technical background
Each model in the iPhone 14 family — iPhone 14, iPhone 14 Plus, iPhone 14 Pro, and iPhone 14 Pro Max — can connect directly to a satellite through a combination of specially designed components and deeply integrated software.
All indications are that Apple will discontinue Globalstar's satellite service.
So reported Reuters, that Apple will provide 450 million dollars for the required infrastructure. The iPhone manufacturer is thus assuming 95 percent of the planned investment costs for the new Globalstar satellites.
The satellite messenger manufacturer SPOT already uses this Globalstar satellite network. my detailed Spot-X practice test you can read about it here on the blog.
I noticed that communication with the Globalstar satellites is slower and more sluggish than with the Garmin inReach Iridium network.
Also, Globalstar does not offer worldwide coverage. Here is a map of the coverage: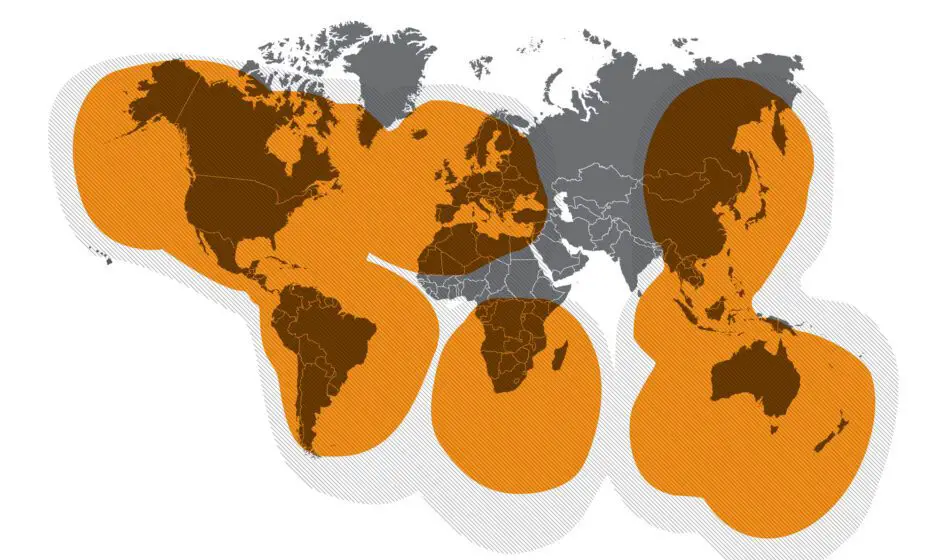 Apple has therefore built in a text compression algorithm that reduces the average size of messages by 300 percent so that they can be transmitted as quickly as possible.
With emergency call SOS via satellite, users can send and receive messages in just 15 seconds in good conditions.
The built-in Emergency SOS via Satellite demo allows you to test the satellite connection on an iPhone by connecting to a real satellite within range without calling emergency services, thus familiarizing yourself with the service.
For users who are out of cellular coverage and not in an emergency, this technology also enables their location via satellite with Where is? to share.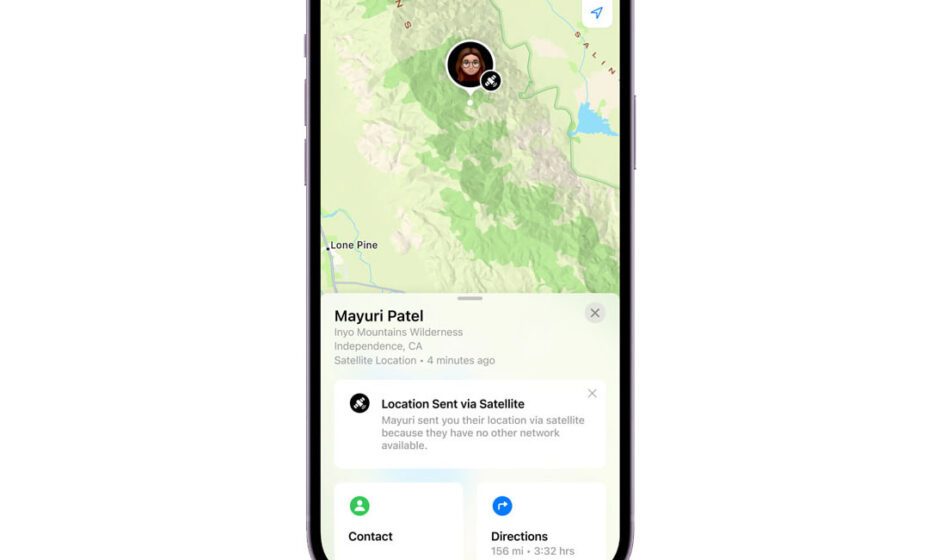 In the Find My app, you can open the Me tab, swipe up toMy location via satellite' and then click 'share my location" type.
Personal conclusion
Basically a great function to install a satellite emergency call transmitter in a normal smartphone.
That will give the whole topic a boost.
Will the iPhone system make Garmin inReach & SPOT superfluous?
I would say no. With inReach and other satellite messengers, you can easily send messages to friends and family on outdoor tours or report your current position regularly.
Apple limits itself to emergency calls and initially offers this service free of charge for two years. It is not yet known what costs you can expect afterwards.
Do you have a suitable iPhone 14? What do you think of the iPhone emergency call SOS via satellite? Write me your opinion about it in the comments.
Tag: iphone design, iphone 14, apple iphone, iphone release