Home

»

Daybreak Apple » iCloud Private Relay blocked by carriers | what the iPhone 14 Pro could look like | Apple doesn't want to go to the Metaverse – Daybreak Apple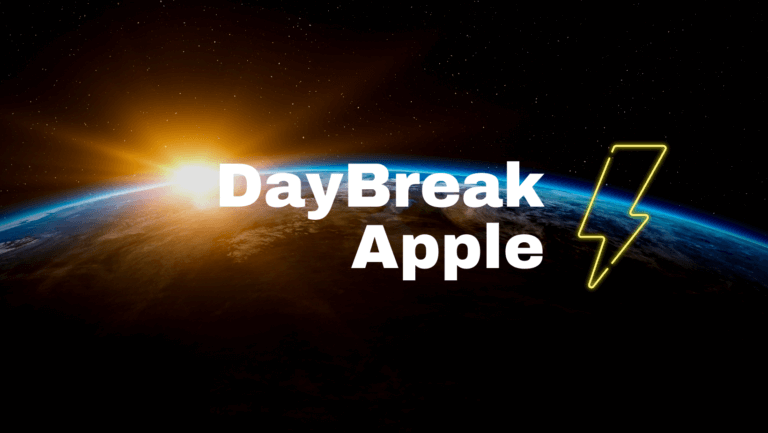 Good Morning all! The iCloud Private Relay is perhaps one of the best features Apple has introduced in recent years. It is here of all places that the network operators are now stepping in and destroying it: They block the function, which often leads to trouble. We have already received the first indications of a blockade in Germany. So welcome to the overview in the morning.
--Advertisements--
If you ask me, Apple's list of really compelling new features over the past few years is shockingly short: iCloud Private Relay ranks prominently on that list. It is all the more regrettable that the providers apparently want to destroy it. In an open letter they demand that the function be switched off and are already creating facts: Many providers in the USA and Great Britain are already blocking the function and at least one of our readers is already reporting a blockade in Germany. We have asked Telefonica, Telekom and Vodafone about this and are waiting for an answer.
Apple doesn't want to build a metaverse
Meta wants to lure people into a metaverse from which it is best not to find their way out at all. Apple has completely different plans for its VR glasses, they should only be able to do a few things, but they are really good, more about that here. Whether this plan has a future remains to be seen. The strategy may not be economical at first.
What does the iPhone 14 Pro look like?
It could look like what you can see here: With an oval hole on the front. An earlier leak already brought up a possible design. Both designs will probably not win popularity contests, but it's only just January.
--Advertisements--
In short
What else was important
The HomePod Mini is to be launched in other countries: Brazil, Sweden and Thailand are among the list of possible new markets. But that won't save Apple's smart speaker approach either, which has completely different problems.
Does the iPhone SE 3 have Touch ID in the power button?
What does the iPhone SE look like? dusty. What will the iPhone SE 3 look like? dusty! At least Touch ID could move – but the fresh design is probably years late, more about that here.
You should definitely treat yourself to macOS Monterey 12.1.
Because in earlier versions there is an ugly hole that attackers can use to bring apps onto your Mac that could access the microphone and camera, among other things, here are the details.
With that, I wish you a relaxing day.
—–
Don't want to miss any more news? Then follow us Twitter or become a fan Facebook. You can of course supplement our iPhone and iPad app with push notifications here load for free.
Or do you want to discuss the latest products with like-minded people? Then visit our forum!
Tag: iphone design, iphone 14, apple iphone, iphone release