Home

»

Daybreak Apple » iPhone 14 again with Lightning | iPhone 16 with Full View | what can iPadOS 16 do? – Daybreak Apple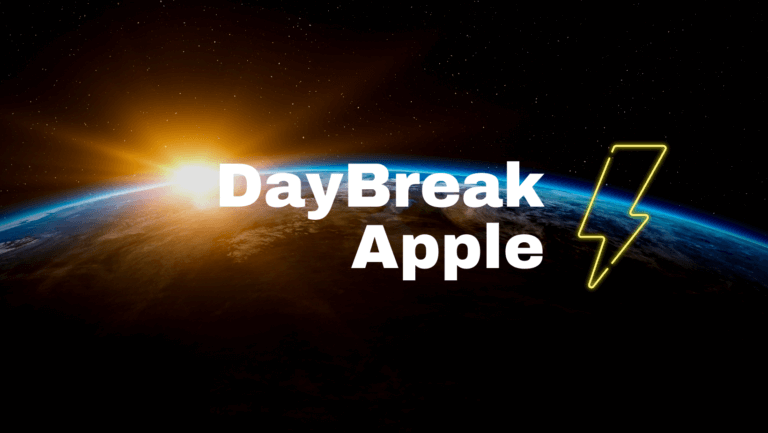 Good Morning all! Sooner or later Apple will probably equip the iPhone with a real flat display – well, probably later, but a schedule for that seems to be solidifying. The introduction of the iPhone 14 is much closer, here a less innovative but logical development is emerging. Welcome to the morning overview.
--Advertisements--
Apple will probably give the iPhone a real FullVision display at some point, i.e. an uninterrupted screen surface on which notch and camera hole no longer disturb the display. However, it will take at least two years before that happens, according to well-informed analysts. More on that here.
What will iPadOS 16 bring?
Not too far away from the launch of iPadOS 16. That will be the case at WWDC 2022, but what does the new system version bring to the iPad? A concept shows some possible changes and features, whether Apple will stick to it remains to be seen, here are the details.
The iPhone 14 Pro should shovel data faster
After all, the data transfer on the iPhone 14 Pro should be significantly accelerated, which could also be necessary given the 48 megapixel camera. You can read here why this could only be good news to a limited extent.
--Advertisements--
In short
What else was important
WhatsApp continues to work on new functions: not only is the function of a group survey being further developed, WhatsApp is also working on new business features. These innovations are still in beta.
Apple has distributed new public betas.
iOS 15.5 and iPadOS 15.5 Public Beta 2 is available, as is macOS Monterey 12.4 Public Beta 2. There are no known updates.
Apple is becoming even more sustainable.
Apple uses more and more recycled material in its products, rare earths, gold and other raw materials should be recovered wherever possible, but the circular economy is a distant goal, here's the info.
Netflix disappoints shareholders.
Netflix lost viewers for the first time in a long time: the impact on the stock price has been devastating and the question is murmured: could the growth story be told soon?
With that I wish you a nice Thursday.
—–
Don't want to miss any more news? Then follow us Twitter or become a fan Facebook. You can of course supplement our iPhone and iPad app with push notifications here load for free.
Or do you want to discuss the latest products with like-minded people? Then visit our forum!
Tag: iphone design, iphone 14, apple iphone, iphone release