With the iPhone 12 mini and iPhone 13 mini, Apple made a very bold attempt to offer compact devices with the performance of the larger models. However, both models did not develop into the expected bestseller, so Apple decided to take a different path with the iPhone 14. This resulted in the iPhone 14 Plus, which is larger than the standard model and also delivers longer battery life. However, this plan doesn't seem to work either, so the future of the Plus model is uncertain.
iPhone 14 Pro significantly more popular than standard models
When Apple took pre-orders for the new iPhone models in early September, it quickly became apparent that Apple was producing more units of the iPhone 14 Pro and iPhone 14 Pro Max than the normal iPhone 14. Nevertheless, delivery times skyrocketed while the iPhone 14 was still available at launch. The iPhone 14 Plus, on the other hand, was only launched on October 7th, but the delivery times indicate that the device is not in particularly high demand.
--Advertisements--
According to the DigiTimes Both the iPhone 14 and the iPhone 14 Plus fall short of Apple's expectations, so Apple could lower production later this month while the Pro models continue to generate high demand – not least because of their new camera functions, the better A16 Bionic or the Dynamic Island in the always-on display. Accordingly, the iPhone 14 series could sell worse than its predecessor in the same time frame. Display analyst Ross Young shares this opinion. According to him, Apple is said to have already lowered the order of display panels for the standard models, so that they are 38 percent below last year's.
Previously, analyst Ming-Chi Kuo also shared the assumption that iPhone 14 and iPhone 14 Pro received fewer pre-orders than iPhone SE 3 and iPhone 13 mini. Overall, Apple could reduce the lineup again. It is therefore possible that Apple will again only bring one standard model and two Pro variants onto the market in the future – as recently with the iPhone 11.
--Advertisements--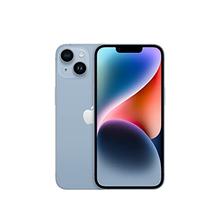 Apple iPhone 14 (128GB) – Blue

€999.00
Tag: iphone design, iphone 14, apple iphone, iphone release