The always-on display is off?
After numerous rumours, Apple announced the iPhone 14 Pro on September 7th, 2022. For the first time, it has a so-called always-on display. This means that it never turns off completely, but always shows some information. Due to the new LTPO technology, the frame rate is then one Hertz and is therefore particularly energy-saving. According to Apple, the new function has hardly any impact on battery life – also because the new A16 Bionic works very efficiently. Interestingly, the screen doesn't always stay on. In a newly published support article, Apple specifies eight scenarios in which the display is deactivated and thus saves valuable energy. Actions that result in shutdown include:
--Advertisements--
Your iPhone is face down
Your iPhone is in your pocket or bag
Sleep focus is on
The energy saving mode is switched on
Your iPhone is connected to CarPlay
You use the integration camera
You haven't used your iPhone for a while (see below)
Your iPhone will recognize that you've walked away from it with a paired Apple Watch (see below)
Apple goes on to say that your iPhone 14 Pro learns your activity patterns over time, automatically turning the always-on display on and off. For example, when you set an alarm or configure a sleep schedule. Likewise, it communicates with your Apple Watch. If you leave the room, for example, the screen will be deactivated. When you come back, the display is switched on again.
How to manually disable the always-on display
Of course, you don't have to trust the automations of your iPhone 14 Pro if you don't want to use the always-on display. As with the Apple Watch, you can also turn off the feature manually. To do this, open the Settings app and go to "Display & Brightness". Now scroll down and tap on "Always On". The slider slides to the left and the always-on feature is disabled until it is reactivated.
What do you think of Apple's new iPhone 14 Pro and the always-on display? Let us know in the comments.
--Advertisements--
iOS 16 and iPadOS 16: All innovations at a glance
Product notice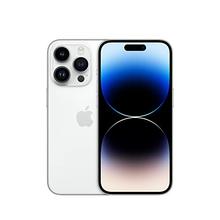 Apple iPhone 14 Pro (128GB) – Silver

not available
Tag: iphone design, iphone 14, apple iphone, iphone release