If you switch from an iPhone 8 or iPhone SE (2nd generation) to a current iPhone model, you will quickly notice many changes. In addition to the new gestures for returning to the home screen or opening the control center, the missing home button should be particularly noticeable. In the past, this controlled various functions such as Siri, the one-hand mode or the forced restart. The latter works completely differently on the new models and brings a small side effect along the way. But one after another.
iPhone 14 (All models): How to force restart
Without a home button, Apple had to come up with a new alternative to force the devices to restart. The way is much more complex than before. While you only had to hold down the home button together with the power button on the older models, it now requires a small key combination.
To restart an iPhone 14, briefly press and release the volume up button. Then press the volume down button in the same way. Finally, press and hold the side button (power button) until the Apple logo appears on the display. You should ignore displays and changes on the screen during the processor.
Summary: Force restart iPhone 14
Briefly press the volume up button
Briefly press the volume down button
Press and hold the Side button until the Apple logo appears.
--Advertisements--
Disable Face ID on iPhone 14 quickly
Apple has built a feature into iOS to quickly turn off Face ID. This makes it impossible for other people (police, etc.) to unlock your iPhone by holding it in your face. Just stick to it one Press and hold the volume button together with the side button until your iPhone vibrates briefly but quickly. Then either press Cancel or press the Side button again. The vibration also allows you to deactivate it in your pocket and see that it worked.
Have you ever had to force your iPhone to restart? Let us know in the comments.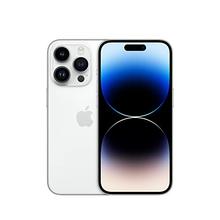 Apple iPhone 14 Pro (128GB) – Silver

€1,299.00
iPhone 14 Pro and Apple Watch Ultra tips
iPhone 14 Pro & iPhone 14 Pro Max
Apple Watch Ultra
Tag: iphone design, iphone 14, apple iphone, iphone release