Apple cares a lot about the looks of its products, so it uses materials, colors, and intricate processes to add that extra something. Many users, on the other hand, hardly notice the design and the details, as it immediately disappears into a case. But does it absolutely have to be a protective case or does the iPhone 14 (Pro) survive everyday life like this? Of course, the answer depends on you and how you use the device. clumsy people are always recommended to use a protective cover to protect the precious device.
How well does the iPhone 14 Pro Max survive a fall?
Apple uses a special glass from "Gorilla Glass" manufacturer Corning called Ceramic Shield for the display of your iPhone 14, while the back is protected by dual-ion glass. YouTuber PhoneBuff drop tested the new iPhone 14 Pro Max and compared it to its closest competitor, the Samsung Galaxy S22 Ultra. It is important to note in advance that the Apple device weighs 240 grams, 12 grams more than the S22 Ultra, which of course has an impact on the impact energy.
--Advertisements--
PhoneBuff conducted three rounds of testing. In the first round, the devices fell on their backs. The iPhone 14 Pro Max lost with severe damage. In lap two, he dropped the two phones on their edges, with both models doing about equally well. However, the iPhone 14 Pro Max won the third fall on the front. Although both displays broke, Face ID continued to work on the iPhone, while Samsung's fingerprint sensor refused to work. In the end it was a draw.
The test impressively shows that the iPhone can now cope well with many everyday situations and can remain intact even without a case. If you are unsure, you should use a case, as you can protect your 1,000 euro (+) smartphone for just a few euros. Alternatively, AppleCare+ is also available to protect you against high follow-up costs.
Are you going to buy a case for the iPhone 14? Let us know in the comments.
--Advertisements--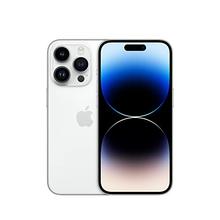 Apple iPhone 14 Pro (128GB) – Silver

€1,299.00
Tag: iphone design, iphone 14, apple iphone, iphone release