There have been rumors about the iPhone 14 for more than a year. Of course, not everyone can be right, as different leakers often contradicted each other. This makes it clear once again that not everyone has good connections to Apple. Bloomberg Mark Gurman, for example, has predicted many things correctly in the past and has built a good reputation as a result. Weeks before the official announcement, he said that Apple would be holding an event on September 7, or in the spring he brought up the "Apple Watch Ultra", whose name he didn't know at the time but which he described as a watch for adventurers, which is particularly robust. These are just two recent examples. However, there are always "experts" who circulate information that is not true.
The iPhone 14 becomes flat again – without a camera hump
Jon Prosser is on Twitter and YouTube a lot and has been spreading Apple leaks for a few years. However, he has a very mixed hit rate. One time he's ahead of everyone and then he's totally wrong again – as is the case with the iPhone 14. Shortly before the iPhone 13 was presented, he predicted that Apple would iPhone 14 Pro Max with a flat back comes along, while there should be round buttons for volume. As is well known, the redesign of the loudspeakers and microphones announced by Prosser did not take place.
iPhone 14: A model without connectors – ProMotion for everyone
Although Apple has rationalized away the SIM card slot in the US models, the Lightning port is retained worldwide. Previously it was said that the iPhone manufacturer could offer at least one model without connections as early as 2021 and relies entirely on wireless technologies. It remains to be seen whether there will be a successor in the near future. After all, the company will soon be forced to use USB-C. However, Apple could circumvent this constraint by removing all ports.
Even before Apple introduced the iPhone 13 Pro with a 120 Hz display last year, said The Elec, that the company will apply the technology to the entire range of the new iPhone 14. However, this was also a duck, while Apple continued to improve the display on the Pro models using improved LTPO technology, thus further increasing the gap to the standard model.
--Advertisements--
No titanium frame, Wi-Fi 6E, 2TB storage
It has been said several times from various sources that Apple is experimenting with materials and also a Titanium case tested – at least for the Pro models. Just before the keynote it became clear that nothing would come of it. An insider justified this by saying that the costs for Apple and thus the end customers are correspondingly high. In addition, mass production with the material is said to be more complex, so that the desired quantities may not have been achieved on time.
It was different with Wi-Fi 6E. Up until the last minute, everyone expected Apple to integrate the new radio standard for a particularly high transfer rate, which also delivers better response times. The technology is considered by experts to be essential for the speculated AR/VR headset, which is to be presented next spring. Why Apple decided against it is uncertain.
Incidentally, it was also said that Apple could give the Pro models more memory. However, the company hasn't increased the base storage from 128GB to 256GB, nor is there an option for 2TB.
We still have a special prediction: Already in April 2021 Analyst Ming-Chi Kuo predicted that the iPhone 14 will no longer have a mini variant, but instead a new model with a 6.7″ display, while Apple is planning a 48-megapixel camera for the Pro models. Both have been confirmed by Apple last week.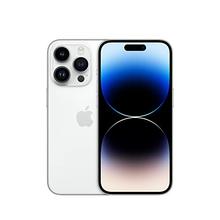 Apple iPhone 14 Pro (128GB) – Silver

€1,299.00
Tag: iphone design, iphone 14, apple iphone, iphone release