The iPhone 14 and iPhone 14 Pro have numerous innovations that revolve around your personal protection. The new models recognize car accidents and can automatically alert rescue services. In addition, in countries such as the USA, Canada, Germany, France, Ireland and Great Britain, the SOS emergency call via satellite has also been available for a short time so that help can be called in an emergency even without a mobile phone network. (We explained how it works here.) In California, the combination of both functions saved two lives.
Apple's new features save lives
While in the past we reported errors in detecting accidents caused by roller coaster rides and skiing, reports of successful rescues are now piling up. In the latest case, the combination of accident detection and the newly introduced SOS emergency call via satellite was used. Two people were driving along the Angeles Forest Highway and went off the road. They crashed their vehicle into the 90m deep canyon that runs parallel to the road. Since there is no mobile phone reception in this area, the accident detection relied on the new SOS emergency call via satellite and was thus able to alert the rescue services. They received information about the exact position of the two people, so the operations center sent a helicopter from the Montrose Search & Rescue Team to free the injured from the predicament.
--Advertisements--
on Twitter The response team has released photos and videos from the rescue operation, which are also from Apple's Video could come from the new function. According to officials, both people were rescued with only minor injuries and taken to the local hospital. Furthermore, it's interesting to note that both functions can work hand-in-hand so well and, when it matters most, work as well as described by Apple.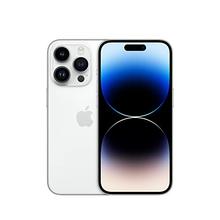 Apple iPhone 14 Pro (128GB) – Silver

not available
Tag: iphone design, iphone 14, apple iphone, iphone release