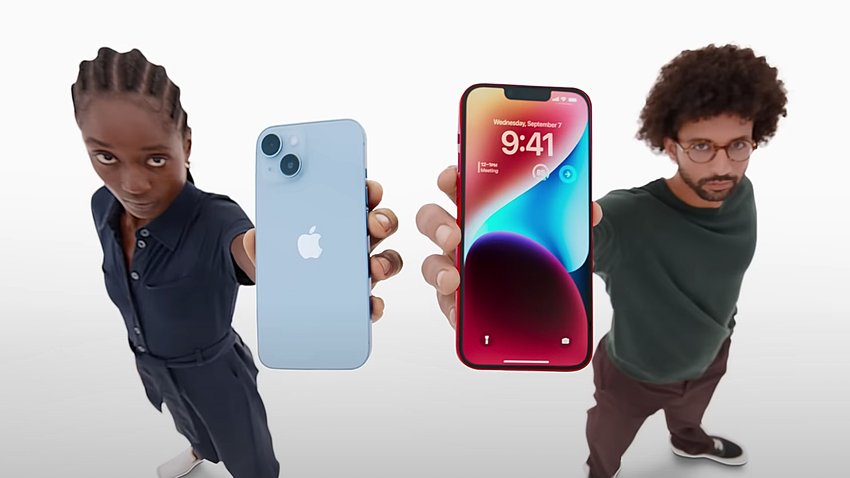 ---
The joy about the iPhone 14 is currently limited in the federal capital. An oversized advertising poster with an Apple smartphone blocks the view from the tenants of a house in Berlin-Charlottenburg. Sunlight? Not available any more.
In principle, it is quite common for scaffolding to be used temporarily for advertising purposes. Not different in Berlin. But what the residents of the house in Kantstraße are currently experiencing has a different quality (source: RBB).
--Advertisements--
iPhone advertising has blocked tenants' views for months
For months now, a huge billboard has blocked the view of the residents and robs them of daylight. When it gets dark outside, the outside lights come on from time to time and the advertising is still illuminated. Basically, the scaffolding is there for a roof renovation – the actual period from November 8th, 2021 to August 31st, 2022. But the scaffolding and the advertising wall are still standing and the work hasn't even started yet. Instead, the advertising wall is only covered with changing motifs. Currently seeing this iPhone 14 oversized by Apple.
Legally, such an advertising space is in Berlin maximum six months a year. The operators did apply for an extension, but it was rejected. Ergo: The advertising poster is currently hanging there illegal. The Charlottenburg City Council confirms that the advertiser is not adhering to the applicable rules. Quote: "We are in the process of operating the administrative procedure, but these procedures take their time." Specifically, the operator is given time to remove the poster, if this does not happen, it is ordered by the authorities. Only then will a fine be imposed at some point.
Apple's current lineup:
Why is that hanging there?
Background: Such advertising spaces are for the operator lucrative source of income. In this way, any rent reductions for the period of renovations can often be compensated. But as in this case, the suspicion arises from case to case that construction work is only being put forward in order to be able to actively offer advertising space. When asked by RBB, the responsible property management did not want to comment on this suspicion and did not respond to several inquiries.
--Advertisements--
Tag: iphone design, iphone 14, apple iphone, iphone release