There have already been leaked renderings of the upcoming iPhone 14 Max, which is probably the iPhone 13 mini replaced in this year's iPhone lineup. Technical details about the expected new iPhone model as well as its price and variant are now also available.
A new leak suggests that the iPhone 14 Max will get a faster display
Apple could also increase the RAM capacity of its new iPhone model
The iPhone 14 Max is unofficially listed at $899
Based on information from well-known Apple leaker Shadow Leak, the iPhone 14 Max will inherit some of the hardware features of the iPhone 13. This applies in particular to the design. It is also mentioned that Apple will significantly upgrade the iPhone 14 Max, at least in terms of RAM.
iPhone 14 Max with faster display and more memory
The source mentions that the iPhone 14 Max will have a 6.7-inch OLED screen with a 90Hz refresh rate and a resolution of 2278 x 1284 pixels. While the pixel count is less surprising, the refresh rate in particular is a notable improvement over the iPhone 13's 60Hz display.
--Advertisements--
Unfortunately, the same A15 Bionic chipset from last year's iPhone will probably power both the iPhone 14 and the larger Max. If so, this is the first time Apple has drastically further demarcated the standard iPhone from the Pro series. We are currently unable to assess the actual performance difference between the Bionic A15 and this year's A16 SoC.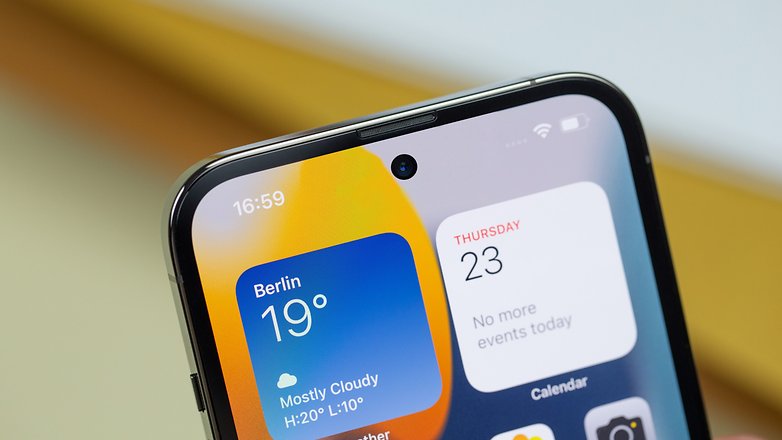 In addition to the specs already mentioned, the iPhone 14 and Max models will likely retain dual 12MP rear cameras. The leaker did not confirm an earlier report about an autofocus selfie camera of the iPhone 14. It is considered certain that only the iPhone 14 Pro and iPhone 14 Pro Max will get the new 48MP main sensor.
As for the price, the iPhone 14 Max could launch for $899 in the base version with 128GB of storage. The 256GB model will probably be $100 more expensive. Of course, we always advise viewing this type of information with a healthy dose of skepticism. We won't know for sure until Apple's official iPhone event takes place in September.
--Advertisements--
Do you think it's right that Apple completely dispensed with the iPhone mini in favor of the Max model? Tell us in the comments.
Tag: iphone design, iphone 14, apple iphone, iphone release