Another bold iPhone clone: ​​The LeBest X14 Pro Max is here.
According to experts, the smartphone imitates the design of the iPhone 14 Pro Max almost 1:1: "An emulator of the iPhone 14 Pro Max theme". The China phone comes in three colors and even uses the wallpaper of the iPhone 13 Pro.
Power button with fingerprint scanner
There is a hole for the camera on the device's display, but no notch. After all. The makers have also installed a fingerprint scanner. This sits in the power button on the side of the device.
--Advertisements--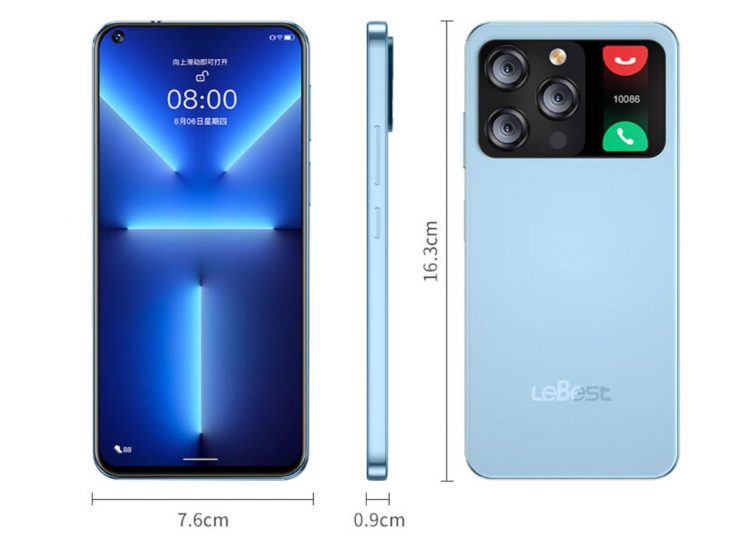 Budget smartphone with an iPhone look
The screen is 6.5″ and has a FullHD resolution. It creates 60 frames per second. A second small screen is installed next to the camera. The smartphone is sold for only 150 dollars (equivalent to 146 euros). And has a frame and back that is indistinguishable from the iPhone 14 Pro Max – also because of the same materials.
Only iOS is missing. The provider relies on a Huawei operating system as an Android alternative. It is not yet known whether Apple will take action against the bold clone.
--Advertisements--
Tag: iphone design, iphone 14, apple iphone, iphone release