Home

»

apple chat » Our memories of Steve Jobs | Rumors about iPhone 14, AirPods 3, iMac M1X – Now in the apple chat!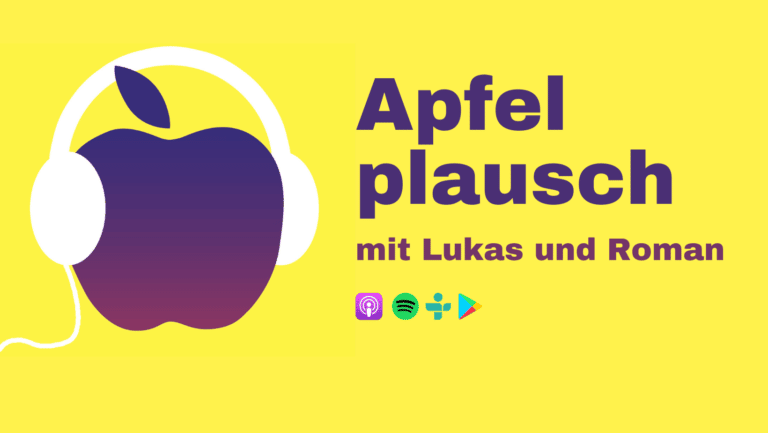 Today's sponsor: LanguageTool (test for free)
--Advertisements--
The new Apple Watch Series 7 goes on sale tomorrow, so that's of course also a topic in today's apple chat. We also talk again about the new iPhones and iOS 15, of course there are also rumors and prospects. So I would like to welcome you to today's issue 209.
But as usual, we start with a little post from you, which also leads us straight to our topics. We'll talk a little more about further experiences with our new iPhone 13 Pro / Pro Max models and go into some features of iOS 15. Furthermore, we talk about innovations of the upcoming updates for the camera, which are already beginning to emerge in the most recent betas.
chapter marks
00:00:00: Listener mail: battery capacity after 1 year | When is the new big iMac coming? | iPhone 13 experiences
00:18:00: Experiences with iPhone 13 and iOS 15
00:36:00: iPhone 14 rumors
00:43:10: Our sponsor "LanguageTool" (use now for free)
00:46:15: Apple Watch S7 is coming / AirPods 3, MacBook Pros, Mac Minis, Carplay rumors
01:15:15: Facebook failure: too much power at 1 company?
01:32:30: 10th anniversary of Steve Jobs' death – Our memories of the Apple founder
Our sponsor: LanguageTool!
LanguageTool is the intelligent writing assistant for your browser and text editing programs. As a browser extension or macOS app, grammar and spelling are corrected using artificial intelligence. But much more than that. LanguageTool can:
--Advertisements--
Excellent assistance for spelling, grammar, commas thanks to AI software
Smart suggestions for style and synonyms + Recognition of slang
20+ languagesincluding English, German, Spanish, French and Dutch
Works in Safari, Chrome, Google Docs, Gmail, Facebook, Twitter etc.
Team from Potsdam attaches great importance Data Protection + Privacy
Basic version completely free of charge. Try it now!
→ Use LanguageTool free of charge + 20% discount on the premium version
iPhone 14 with a notch?
There were also some rumors about the iPhone 14: This is supposed to come with a notch, but without Touch ID – sad, we say.
Are the AirPods 3 and new MacBooks coming this year?
Supposedly yes, we just don't really know when and how they will be launched. The same applies to the new MacBook Pro in 14 and 16 inches. But there were recently some more details about the new M1X chip.
Facebook stutters and half the world is amazed
Of course, we also talk a little about the severe outage that Facebook had to record recently. We have reported extensively on this and let the show follow some more fundamental thoughts on this bizarre event.
memory of steve
And finally, let's talk about Steve Jobs, the Apple co-founder who died ten years ago yesterday passed away and not only built Apple, but also led to its later huge successes with the iPhone, iPad and the modern Mac.
listen to apple chat
support apple chat
Being chatty as listener mail?
…then send us your questions, comments, ideas and experiences to the following addresses:
—–
Don't want to miss any more news? Then follow us Twitter or become a fan Facebook. You can of course supplement our iPhone and iPad app with push notifications here load for free.
Or do you want to discuss the latest products with like-minded people? Then visit our forum!
Tag: iphone design, iphone 14, apple iphone, iphone release