When looking for a new smartphone, the first question is: Android or iOS? In this comparison, we focus on the two current Pro models from Google and Apple. In doing so, we clarify the question of who is best suited to which model.
Table of contents
Google and Apple currently have two powerful Pro models in the portfolio, which can convince in all categories. Here we compare that Pixel 7 Pro with the iPhone 14 Pro. As is so often the case, the differences are in the details:
--Advertisements--
Quick comparison: Pixel 7 Pro vs. iPhone 14 Pro
display and housing


display size


6.7 inches

6.1 inches

--Advertisements--

resolution


3120×1440 pixels

2556×1179 pixels

pixel density


512 ppi

460 ppi

technology


OLED

OLED

frequency


120Hz

120Hz

Dimensions size


162.9×76.6×8.9mm

147.5×71.5×7.85mm

material


glass (back), aluminum (frame)

glass (back), metal (frame)

Weight


212g

206g

performance characteristics


chipset


Google Tensor G2

A16 Bionic

clock rate


Up to 2.85GHz

Up to 3.4GHz

AnTuTu


Class


upper class

upper class

Installed RAM


12GB RAM

6GB RAM

Internal memory


128 / 256GB

128/256/512/1000GB

battery power


5000mAh capacity

Battery life


Video playback: Up to 23 hh

security


fingerprint

FaceID

operating system


Android 13 (factory)

iOS 16 (factory)

camera


main camera


50 (wide angle) + 12 (ultra wide angle) + 48 (telephoto)

48 (wide angle), 12 (ultra wide angle), 12 (telephoto)

front camera


10.8 (ultra wide angle) MP

12MP

connectivity


connections


USB-C

Lightning

Dual SIM


Yes

Yes

NFC


Yes

Yes

4G LTE


Yes

Yes

5G


Yes

Yes

Price


RRP


From 899 euros (RRP)

From 1299 euros (RRP)

offer

Buy now


Buy now

Apple and Google both rely on a striking design: the iPhone 14 Pro presents itself with extremely high quality materials and the new Dynamic Island, which replaces the notch from its predecessor. The Pixel 7 Pro has from Google a prominent camera bar get donated, which runs horizontally across the back of the cell phone. Google also uses glass and metal, but cannot quite reach the luxury standard of the iPhone 14 Pro.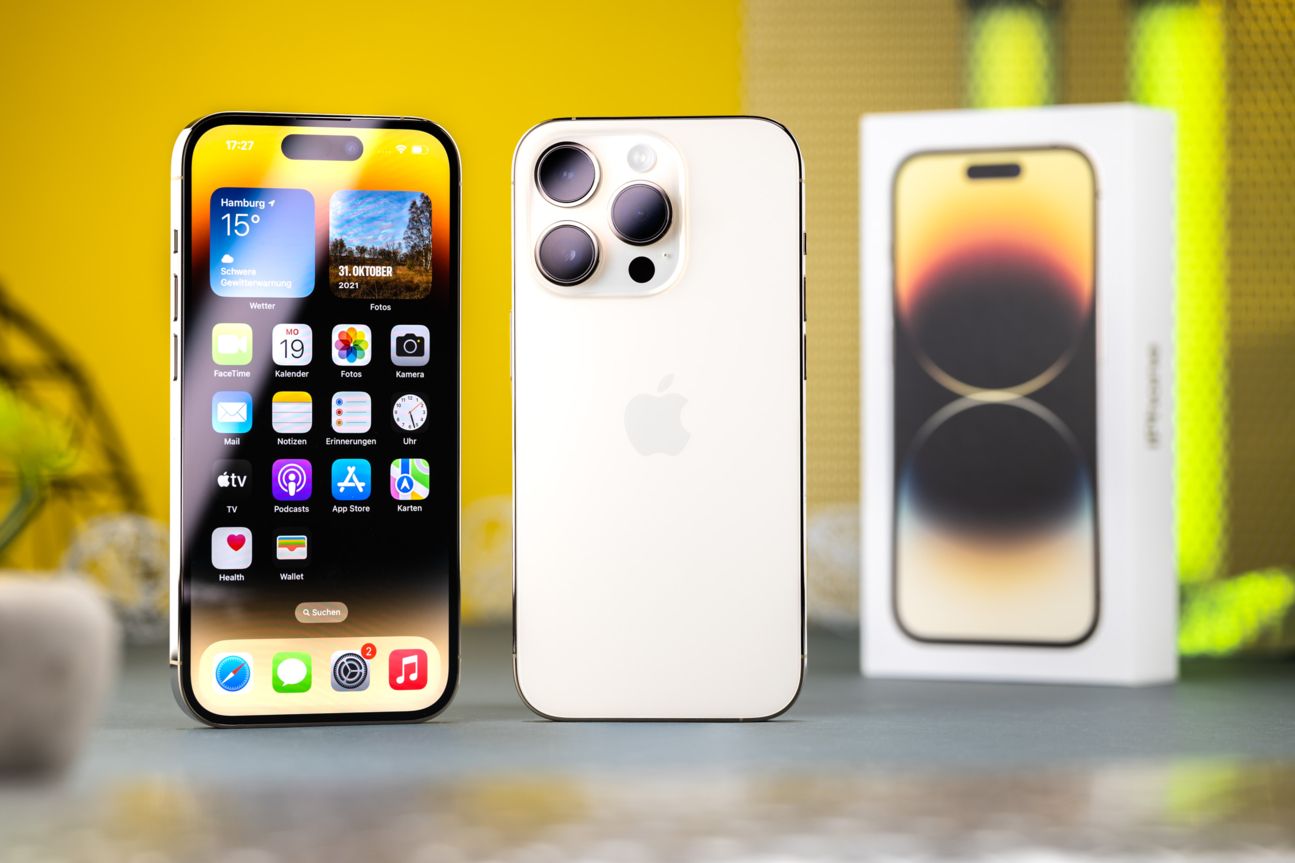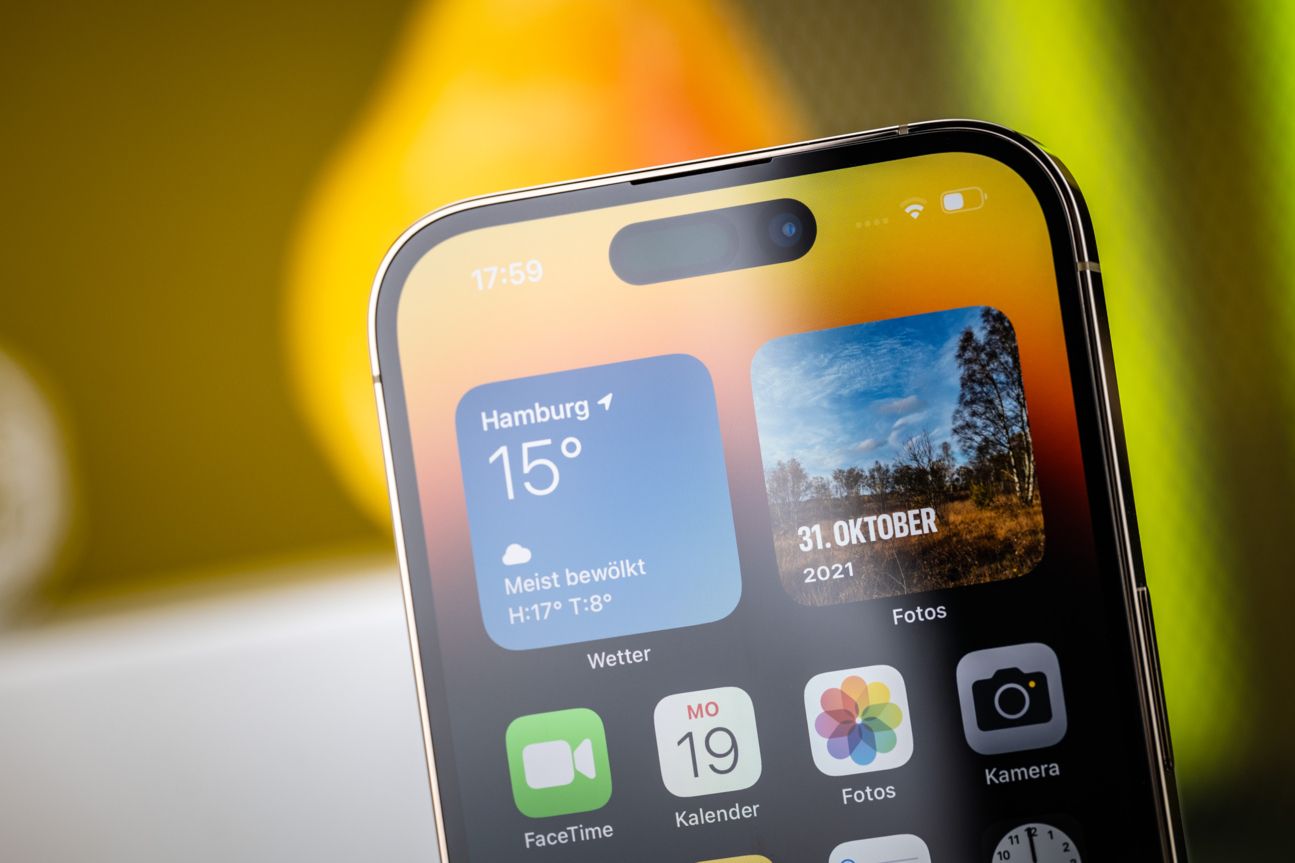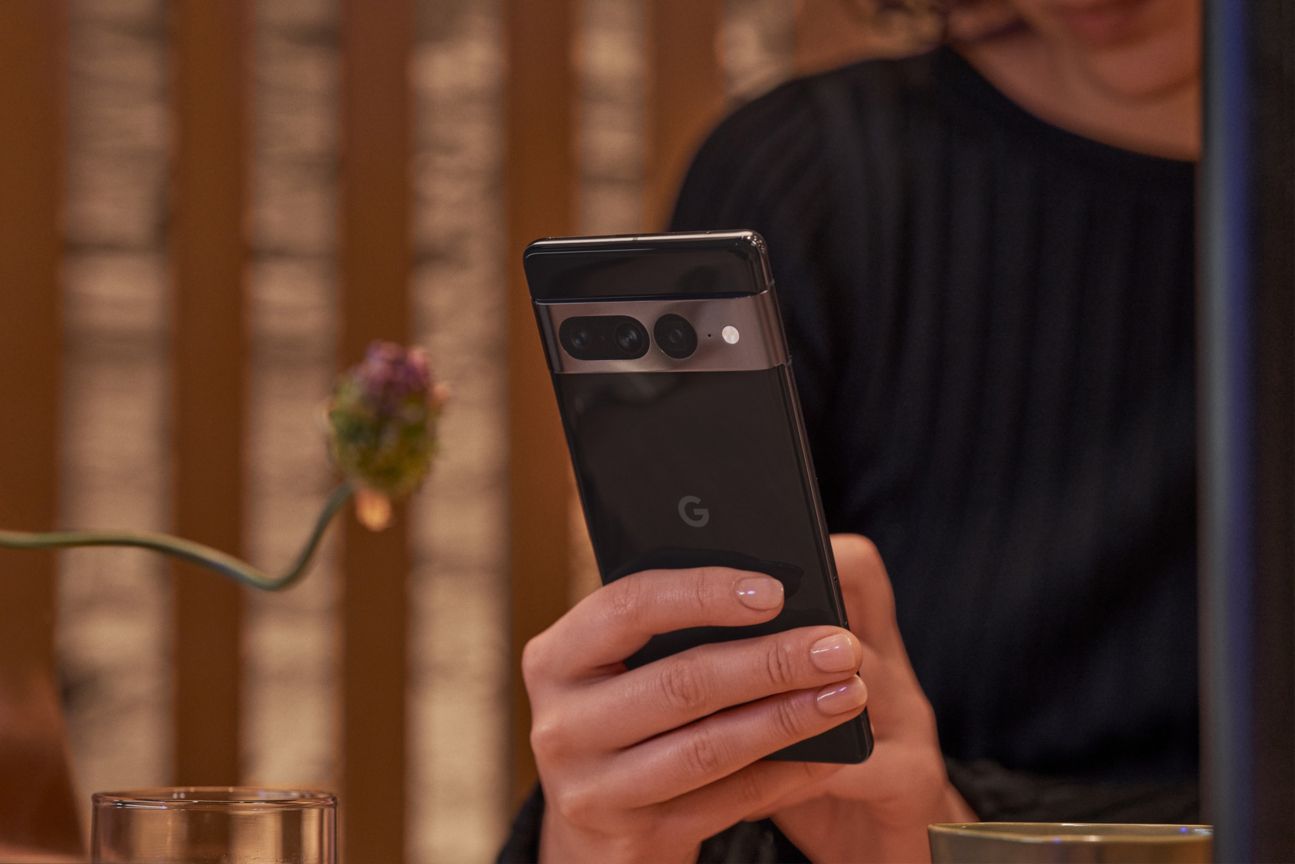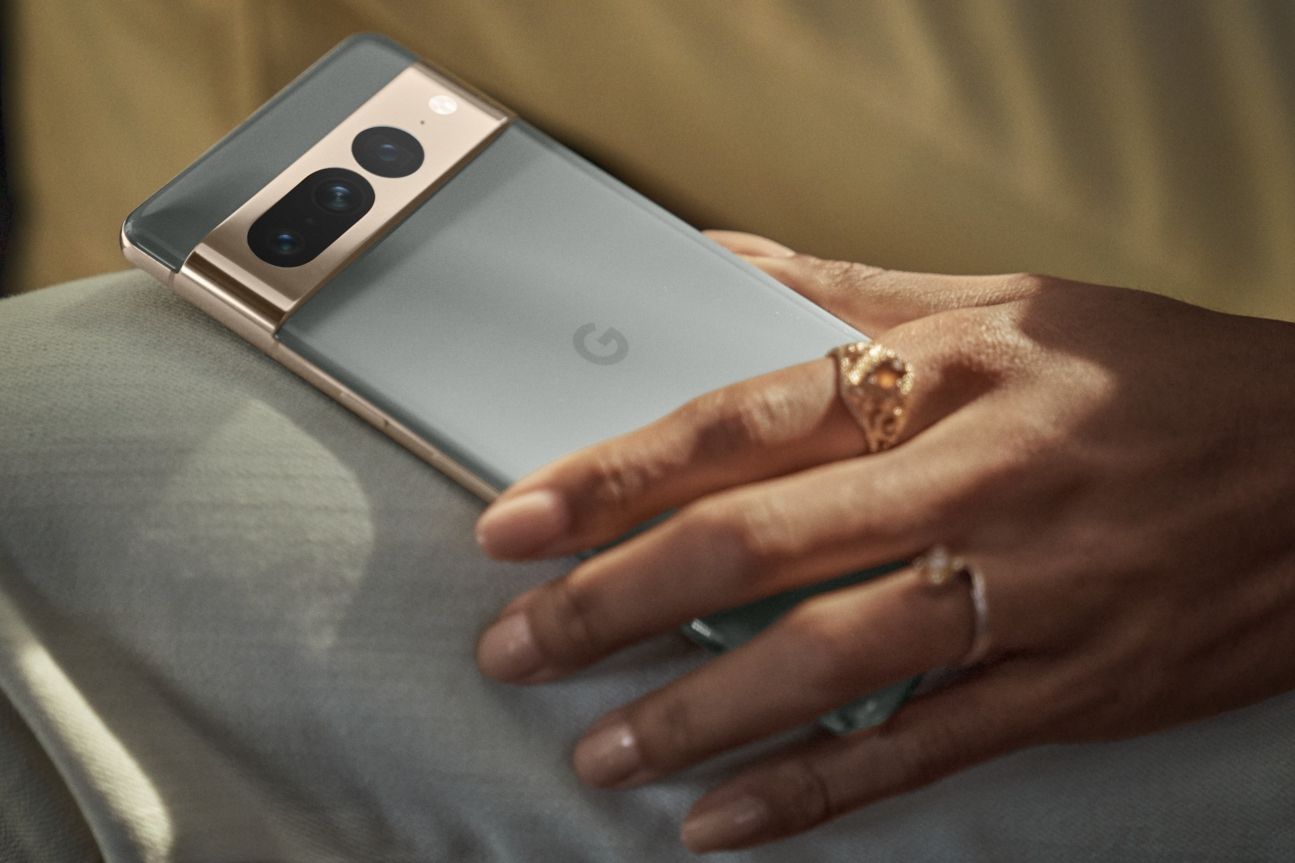 The Android inventor has been breaking new ground for two generations and is continuing his Google pixel phones now on in-house chips. The drive in the Pixel 7 Pro is called Tensor G2 and – just like its predecessor – was developed in cooperation with Samsung. The chip is flanked by a whopping 12 GB of RAM, which is particularly pleasing for multitasking fans. The bottom line is that the Pixel 7 Pro cannot quite keep up with the iPhone 14 Pro:
According to Apple, the A16 chip is the fastest chip in a smartphone to date. This is confirmed by various benchmarks in which the A16 far outperforms the Tensor G2. Added to this is the strong interaction with iOS. Even if the Google chip has enough power for performance-hungry tasks: In the performance category, the point goes to the iPhone 14 Pro.
The battery life of smartphones has become the focus of developers in recent years. Google and Apple can also show impressive runtimes with their current models: The iPhone 14 Pro manages "up to 23 hours of video playback" – impressive. That iPhone 14 Pro Max (test here) offers an even longer battery life of up to 28 hours, but due to its size it also has more space available for the battery.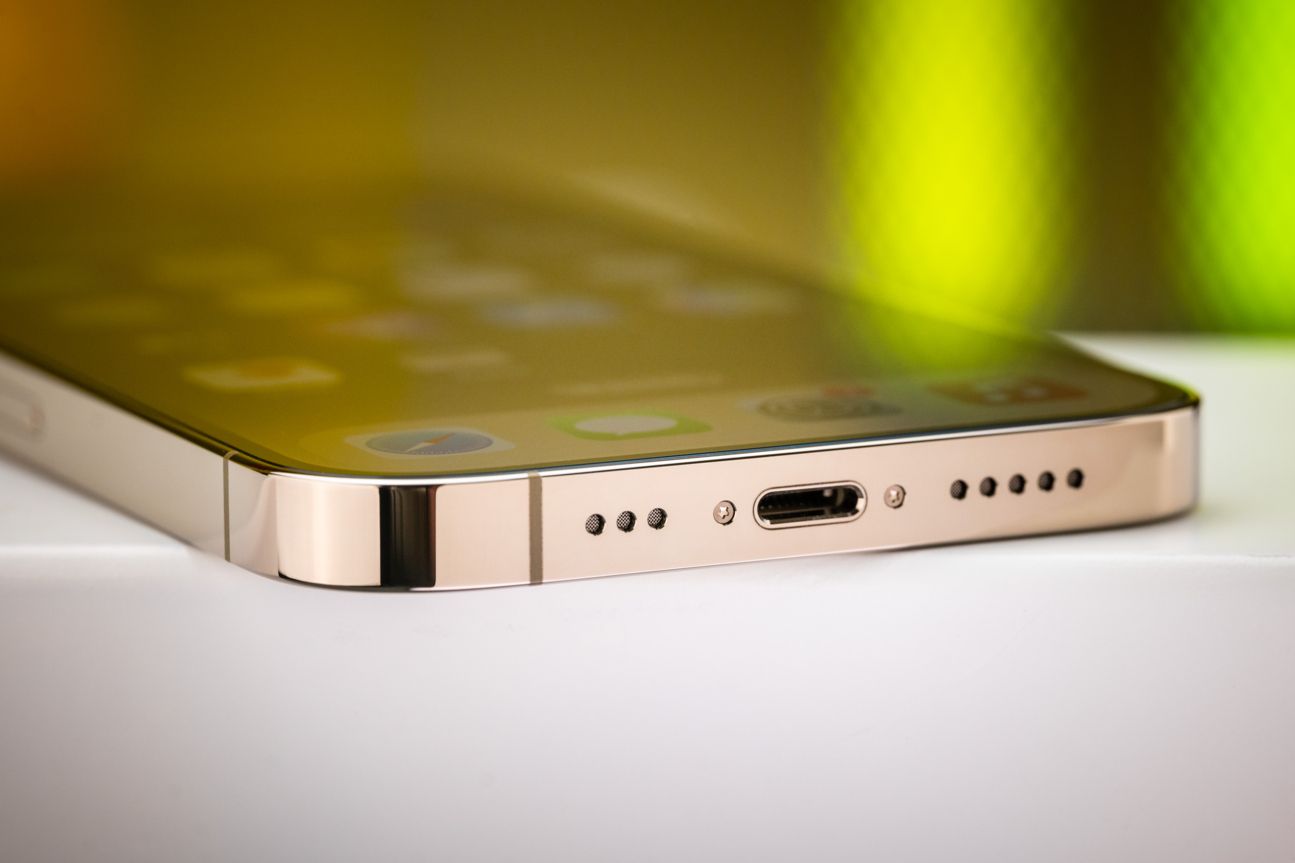 The Pixel 7 Pro offers a battery life of "more than 24 hours". With the help of the extreme energy saving mode, you can even do that stretch to over 72 hours. The pure runtime is very good for both models in comparison, while the Pixel 7 Pro lasts a bit longer. Similar conditions can also be seen when it comes to charging:
Comparison of loading speeds
iPhone 14 Pro Charging speed: 20W (Lightning), 15W (MagSafe), 7.5W (Qi)
Pixel 7 Pro Charging speed: 23W (USB-PD), 23W (Pixel Stand), 12W (Qi)
First of all: With both models you get a smartphone camera at the top level. While the iPhone 14 Pro's bokeh effect appears slightly more accurate, the Pixel 7 Pro's ultra-wide lens has a slightly larger field of view. The you will find the biggest difference in the zoom: While the iPhone 14 Pro "only" delivers a 3x optical zoom, the Pixel 7 Pro offers a 5x optical zoom. In contrast to a purely digital zoom, lossless enlargement is possible here.
The duel at eye level continues in the video area: both models have one strong image stabilization and deliver impressive exposure values ​​with realistic colors. At 4K with 60 fps is with both cell phones in this comparison ends. Also the Front cameras are on par.
Main cameras in comparison
iPhone 14 Pro: 48MP wide angle, 12MP telephoto and 12MP ultra wide angle
Pixel 7 Pro: 50 MP wide angle, 48 MP telephoto and 12 MP ultra wide angle
The duel between Pixel 7 Pro and iPhone 14 Pro is on a comparison at eye level in many areas. While the iPhone 14 Pro has more performance and iOS, the Pixel 7 Pro delivers slightly better battery and camera values. At long last mainly depends on the operating system about which model is better for you: Android fans reach for the Pixel 7 Pro, while iOS fans do iPhone Select.
The biggest difference, however, is the price. You currently pay for the iPhone 14 Pro in the smallest storage variant from 1299 euros (As of January 2023). You already get the Pixel 7 Pro from 860 euros (As of January 2023). If you want to save in both cases, you should go for a combination with one cheap mobile phone tariff to grab. In this way you spread the costs over several months and benefit from discounts.
Xiaomi Redmi Note 11 Pro 5G
+ BLUE Allnet Plus 8GB + 7GB
Apple iphone 13
+ o2 Grow 40+ GB
Tag: iphone design, iphone 14, apple iphone, iphone release