Home

»

Daybreak Apple » Why you shouldn't buy an iPhone 14 | when the MacBook Air 2022 is coming | is the folding Mac coming too? – Daybreak Apple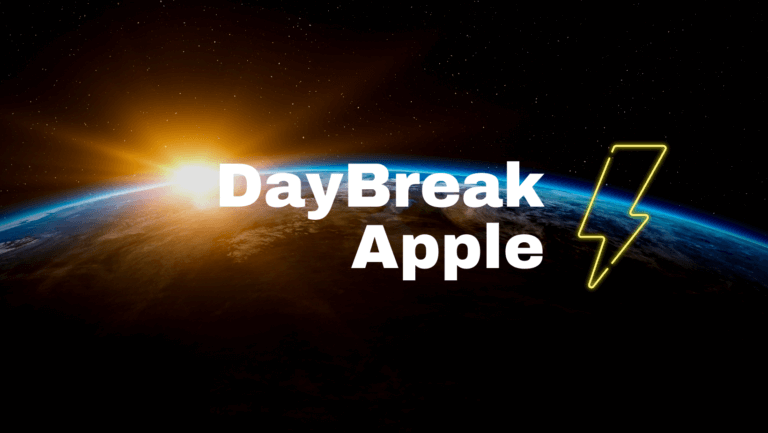 Good Morning all! So when is the iPhone with Face ID under the display coming? That will take years. When is the foldable iPhone coming? Probably never! And when is the new MacBook Air coming? At least there is hope! So welcome to the overview in the morning.
--Advertisements--
Were we too critical of Apple's alleged plans for further development of the iPhone? This was noted for my planning of the possible iPhone development of the next three generations, which you can read here, which is supported by justified forecasts. So was I a bit too critical and one-sided?
Admittedly, I didn't go into the likely future developments of the camera. 48 megapixels this fall, 5x optical zoom next year. Is that nothing?
Yes, but the question is probably more, is that enough? Because questions like this are not about doing something right later rather than earlier, but not really well. The fact is that the competition has partially overtaken the iPhone in terms of camera technology, which in turn is not the fault of Apple's development engineers. The reason lies more in the market-economy feasibility. As long as enough customers continue to buy a new iPhone year after year, even if the advances in features are sometimes minimal, sometimes visible, but well below the technical possibilities, there will be no pressure to innovate. From this, an appeal can be made not to treat yourself to a new iPhone every year or even every two years, if iPhone buying fatigue becomes noticeable, the upgrades may turn out as it would be possible from a technical point of view. Because the argument that you can't expect more extreme progress every year is cleared away from reality, at least in large parts of feature development.
Oh yes, there is of course an exception to this recommendation for us editors, we have to have the latest iPhone every year to report on it for you – that's clear!
--Advertisements--
The MacBook Air 2022 should come at the end of the year
This is a forecast from Asia based on information from the supply chain, more here. Things are a little different here than on the iPhone. This new MacBook Air with M2 chip is probably a buy recommendation.
Will there ever be a foldable MacBook?
To be honest: I personally don't think so, at least not in 2025. But if it does exist, it might have a display from LG, here's more information.
—–
Don't want to miss any more news? Then follow us Twitter or become a fan Facebook. You can of course supplement our iPhone and iPad app with push notifications here load for free.
Or do you want to discuss the latest products with like-minded people? Then visit our forum!
Tag: iphone design, iphone 14, apple iphone, iphone release