There are rumors that Apple could announce new updates for its Mac lineup as early as tomorrow 9to5Mac. This information comes from sources who have learned that the company invited influencers and selected members of the press this week.
However, there are no further details at the moment as to what these briefings will be about. It could be software updates or hardware releases, or something else. However, it is known that the company has been working on new versions of the MacBook Pro for several months, but has postponed them several times.
--Advertisements--
The new 14-inch and 16-inch MacBook Pro updates are said to focus primarily on performance improvements. These upgrades will come with the latest M2 Pro and M2 Max chips. The M2 is already used in the latest generation 13-inch MacBook Pro, iPad Pro and MacBook Air. In fact, these alleged MacBook Pro updates have been seen multiple times in GeekBench test results and spotted in a Steam database, but Apple has not commented.
Apple expects MacBook sales to fall 40-50 percent compared to the holiday quarter as pandemic and broader macroeconomic factors impact Mac sales, according to a previous report.
However, it's important to note that these are all just rumors and that Apple's marketing plans are subject to change at any time. The embargo dates are also subject to change due to various factors. So it remains to be seen if there will actually be an announcement and what exactly it will contain.
--Advertisements--
Popular content from Mac Life+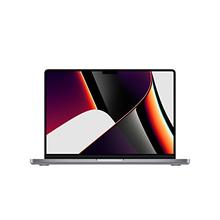 2021 Apple MacBook Pro (14-inch Apple M1 Pro chip with 10-core CPU and 16-core GPU, 16 GB RAM, 1 TB SSD) – Space Gray

€2,399.00
Tag: macbook issue, macbook pro, macbook release, macbook macos