Delivery delays of 6 to 8 weeks are currently making the purchase of a separate power supply unit for the 14 and 16 inch power supply a dead end. The 96 and 140 watt power supplies are currently hardly available. In the USA there are already delivery dates up to October 2022.
Also in Germany 140 watt adapter difficult to deliver. The Apple Store states a delivery capability between September 20th and October 5th, 2022. The 96W USB-C Power Adapter doesn't look much better. The prices are steep: the 140 watt model costs 105 euros, the 96 watt model is sold for 85 euros. In both cases no cable is included.
--Advertisements--

The other power supplies, for example with 30 watts or 67 watts, are available almost immediately and the 35W dual USB‑C port power adapter will also be at your door in a few days in a package.
The problems are likely to be found in the supply chain. Apple had already announced in its last quarterly report that the supply bottlenecks continue. Apple estimates that they should improve again in the future.
At the beginning of summer 2022, there will also be delivery problems for the new MacBook Pro models. Incidentally, long delivery times also apply to the MacBook Air, the Mac Studio, a configured iMac and the Studio Display.
Are you waiting for Apple hardware that you ordered a long time ago but haven't received yet? What are these devices? Feel free to write us something about it in the comment fields below this message, we are very excited.
--Advertisements--
Popular content from Mac Life+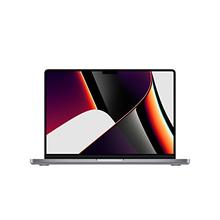 2021 Apple MacBook Pro (14-inch Apple M1 Pro chip with 10-core CPU and 16-core GPU, 16 GB RAM, 1 TB SSD) – Space Gray

€2,429.00
Tag: macbook issue, macbook pro, macbook release, macbook macos