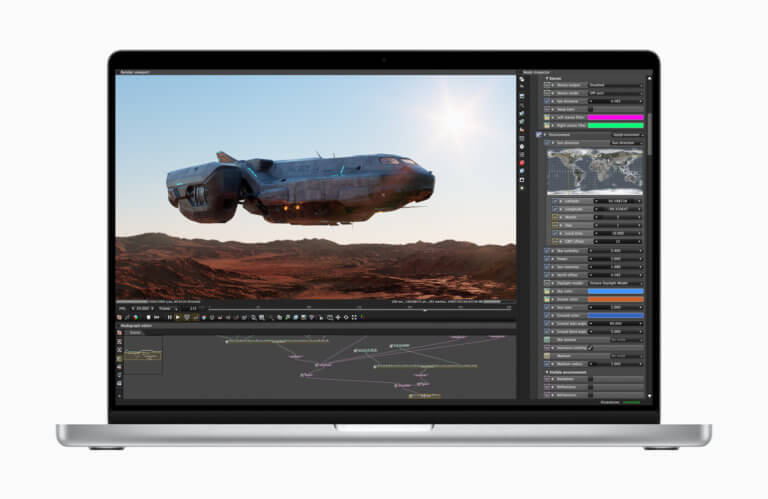 It would be a paradigm shift that could almost be called historic: Apple is said to be working on MacBooks with a touchscreen. For many years, the group only heard the same rejection of this feature.
--Advertisements--
MacBook and touch screen? A fundamental contradiction, at least so far. Steve Jobs described the 2010 launch of the iPad as a terrible user experience, and in 2021 Apple's marketing strategist Tom Boger said the iPad was the world's best touchscreen computer and that there was no place for a touch-sensitive screen on the Mac. Is that changing now?
The Mac should get a touchscreen
In fact, Apple is working on a MacBook Pro with a touchscreen, reported most recently Bloomberg. The first prototypes have already been tested, but it will still take a while before the launch: a market launch is not expected before 2025. Touch OLED displays are to be used, and later they may also be used in other MacBook models.
macOS and iPadOS remain separate
Nevertheless, the MacBook should remain in its classic form, only the screen can be used for gestures in the touch model. macOS would have to be adapted for this, but Apple will not merge macOS and iPadOS, probably also in order not to destroy the iPad business model.
Why the change?
--Advertisements--
The timetable mentioned is anything but certain, but the question still arises: Why is there a touchscreen for the Mac in the room now?
One possible answer is simple: The feature has now become so widespread in premium notebooks that it cannot be conveyed not to adopt it. It was similar with the 120 Hz display and the always-on screen on the iPhone. Apple resisted the trend for a long time before finally giving in to it.
—–
Don't want to miss any more news? Then follow us Twitter or become a fan Facebook. You can of course supplement our iPhone and iPad app with push notifications here load for free.
Or do you want to discuss the latest products with like-minded people? then visit our forum!
Tag: macbook issue, macbook pro, macbook release, macbook macos