When Apple introduced the iPhone 14 Pro with the always-on display, the question quickly arose whether the function drains the battery much faster. The YouTubers from PhoneBuff got to the bottom of the topic and were able to create a new one Video deliver answers.
How much energy does the always-on display cost?
Since iOS 16.2, Apple has offered you three options for the always-on display. You can leave it on normally while your background image darkens slightly. The background image can be hidden or you can completely deactivate the display as usual. PhoneBuff tried all three scenarios and came up with an amazing result. In the 24-hour test, it turned out that the always-on display consumes only slightly more energy. With the wallpaper dimmed, the hourly battery drain was only about 0.8 percent higher than when it was completely disabled. On the other hand, it was only 0.6 percent if only the time was displayed.
However, it should be noted that the display is not always on, but is also automatically deactivated (see below). If it had actually been on all the time, the feature would gobble up around 20 percent within 24 hours. Due to regular deactivation, however, the function is of little consequence.
Disable always-on display on iPhone 14 Pro
Together with the widgets and the display of incoming notifications, the always-on display of the iPhone 14 Pro is a useful helper in everyday life. However, if you are one of those users who find the permanently active screen annoying, you can of course switch it off. To disable it, first open the Settings app and then go to the "Display & Brightness" entry. Scroll down and tap Always On. Drag the slider to the left and the function is deactivated.
As mentioned above, the screen doesn't always stay on. There are eight scenarios in which the display is deactivated, thus saving valuable energy. Actions that result in shutdown include:
Your iPhone is face down
Your iPhone is in your pocket or bag
Sleep focus is on
The energy saving mode is switched on
Your iPhone is connected to CarPlay
You use the integration camera
You haven't used your iPhone for a while
Your iPhone will recognize that you've walked away from it with a paired Apple Watch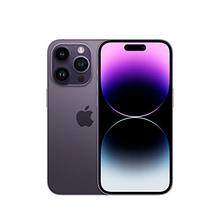 Apple iPhone 14 Pro (128GB) – Deep Purple

€1,299.00
iPhone 14 Pro and Apple Watch Ultra tips
iPhone 14 Pro & iPhone 14 Pro Max
Apple Watch Ultra
Tag: iphone design, iphone 14, apple iphone, iphone release