The ESR HaloLock case is now also available for the iPhone 14 and offers a twist that I think is really smart. The transparent case is not only compatible with MagSafe, but also offers a stand-up function. And this is cleverly integrated into the case.
Since the camera module has to be specially protected, cases are often raised and bordered here, so a fold-out hinge is used here, which protects the camera, but at the same time the iPhone can be folded out. In addition, according to ESR, the transparent back should "never yellow", I can't say how the edges are.
CubeNest mouse pad with Qi charging station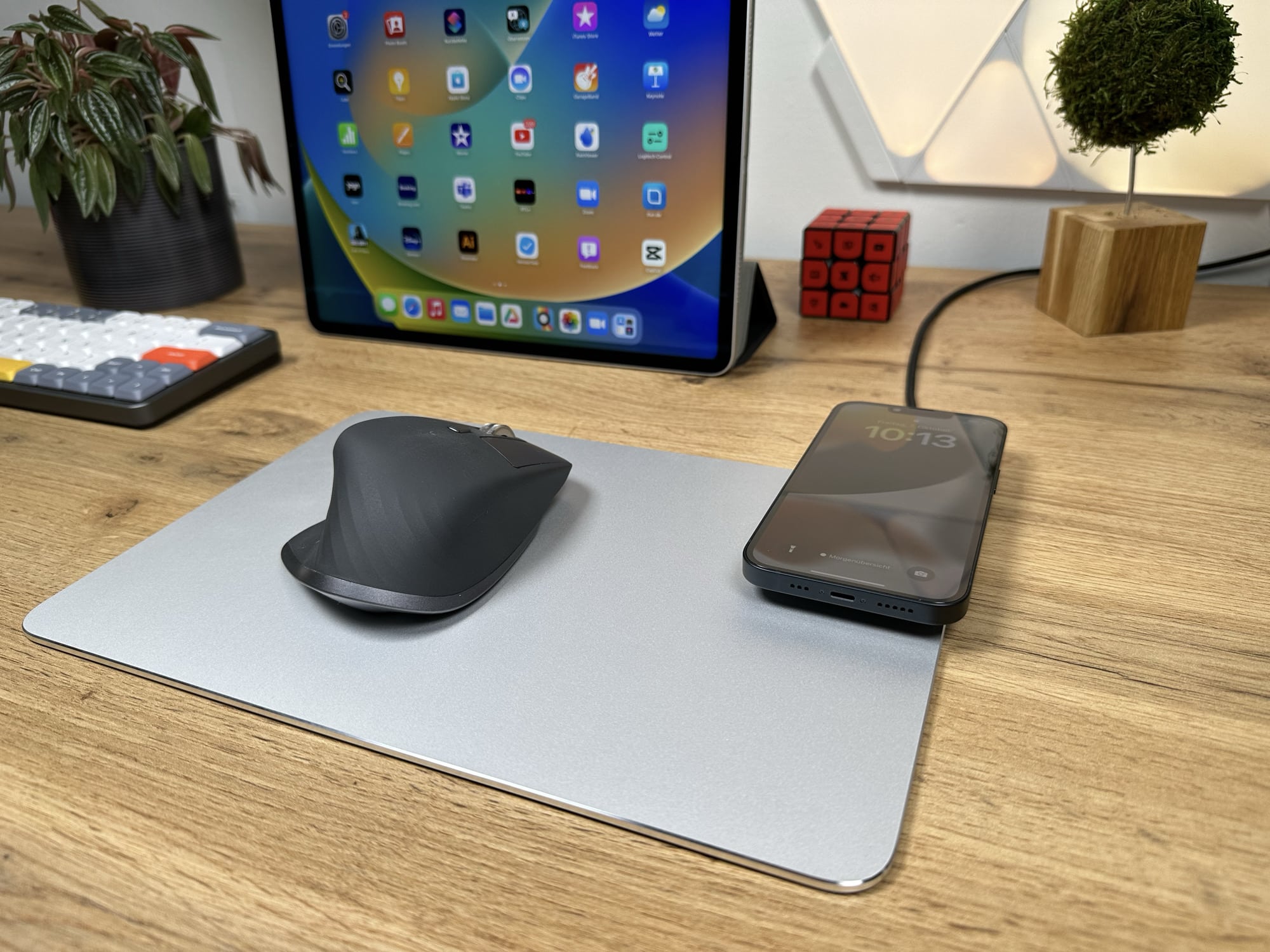 I got the new one from CubeNest Aluminum mouse pad reached, which also has a MagSafe-compatible Qi charging pad for the iPhone at the top right. The mouse pad is 30 x 20 centimeters in size, the charging pad is connected via USB-C, with only one cable being included. The first impression is very high quality, but I find the pad a bit dull at first and mouse movements are initially slower than on a leather/fabric surface.
The CubeNest mouse pad is available in gray and silver and costs 51.99 euros. A detailed test report will follow shortly.
Tag: iphone design, iphone 14, apple iphone, iphone release