Home

»

apple chat » Stage Manager also on old iPads? | iPhone 14 battery maybe bigger | the M2 heats up the competition – apple party 246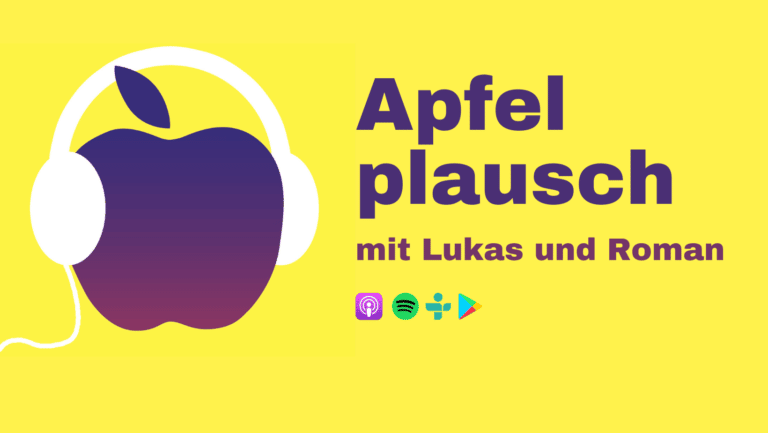 Current Sponsor: WatchLoops (Exclusives Get apple chat discount)
--Advertisements--
Apple's Stage Manager is not only the biggest innovation of iPadOS 16, it also caused the biggest controversy about the new system. Did Apple really have to reserve this feature for the latest models? Also on the show: The iPhone 14 could have larger batteries and the new M2 impresses with its performance. – welcome to the apple party 246.
And of course we'll start this show again with a little post from you and I'll describe – a little "outside the box" – at the request of a listener my experiences with my new notebook without Apple. Then we talk about some innovations of iOS 16 in the second beta.
Our topics today!
00:00:00: Intro and gibberish
00:07:30: Listener post about the Stage Manager and Chromebook
00:28:30: iOS 16 beta 2 is here
00:42:30: Sponsor WatchLoops: (To the discount for chat listeners!)
00:45:00: M2 reviews: impressive performance
00:57:00: Tim Cook teases headset on? | Rumors about iGlasses 2024
01:04:00: iPhone 14 battery rumors
Our sponsor: WATCHLOOPS
Apple Watch straps designed by Apple, but affordable? And from a German company? Is there at WatchLoops! All possible quality levels are available from 29.99 euros to 119 euros. For every budget, every look and every model.
--Advertisements--
As an apple chat listener you get a 20% discount with the code "PODC_AP20' at check out. Or simply shop with the following link, the code is automatically applied there!
→ Redeem an apple chat discount for WatchLoops
Does Stage Manager really have to be limited to the latest iPads?
Apple will only offer the new feature that many users of the beta are celebrating on iPads with an M1 chip. But does it really have to be? At least Apple has made internal use on older models possible.
The battery in the iPhone could get bigger
Large batteries are never wrong. It is also gratifying that Apple could make the battery in the iPhone 14 larger.
The new M2 impresses
The first reviews of the new MacBook Pro with M2 are here and, logically, they mainly focus on the chip. It can definitely impress the testers, we classify it a little.
Tim Cook wants to keep AR fans engaged
Apple is said to be working on a VR product range, but when the first devices will come onto the market remains to be seen. Tim Cook has now dropped some new, nebulous hints on the subject. They don't really make us any smarter, but they could keep interested parties curious. And finally, let's talk about a memorable statement made from the VW Group towards the Apple Car. As always, I hope you enjoy listening and have a relaxing weekend.
—–
Don't want to miss any more news? Then follow us Twitter or become a fan Facebook. You can of course supplement our iPhone and iPad app with push notifications here load for free.
Or do you want to discuss the latest products with like-minded people? Then visit our forum!
Tag: iphone design, iphone 14, apple iphone, iphone release