Apple must pay $50 million for selling MacBooks with defective keyboards, a US court has ruled. This is how a class action lawsuit by customers is settled.
The plaintiffs had claimed that Apple had sold MacBooks with defective keyboards and had known and concealed this. It's about the butterfly keyboards, which were particularly flat, but very sensitive to small dust particles. If some dirt got caught under the keycaps, typing problems occurred that Apple was only able to solve temporarily. Even when the entire keyboard was replaced, it sometimes only took a few weeks before failures reoccurred.
--Advertisements--
According to the Reuters news agency the preliminary settlement was reached in federal court in San Jose, California.
Apple had brought a total of three generations of butterfly keyboards onto the market, but they couldn't get the problems under control. In the current version of the MacBook Pro, the complicated button mechanism has been dispensed with. Since then, the keyboards have been working flawlessly again.
The settlement that has now been reached applies to customers who bought one of the affected Macs between 2015 and 2019 in the states of California, Florida, Illinois, Michigan, New Jersey, New York and Washington. There is a maximum of $395 per customer, depending on how often the keyboard has had to be replaced. Customers are also entitled to free keyboard repairs for four years after purchase.
--Advertisements--
What are your experiences with Apple's MacBook Pro keyboards? How did Apple respond to your complaints? Feel free to write something in the comment fields, we are curious.
Popular content from Mac Life+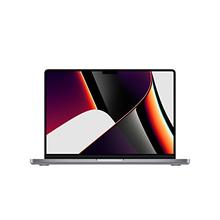 2021 Apple MacBook Pro (14-inch Apple M1 Pro chip with 10-core CPU and 16-core GPU, 16 GB RAM, 1 TB SSD) – Space Gray

€2,349.00
Tag: macbook issue, macbook pro, macbook release, macbook macos