This is reported by the online magazine MacRumors. In their forum a series of images has been published of what the comeback of the classic iOS battery indicator could look like. While that doesn't mean Apple is planning it the way you can see, there's growing evidence of its return.
The iPhone 14 Pro would then again support an indicator that would show the percentage remaining and the battery icon separately.
--Advertisements--
Classic iOS battery indicator and its history
Indeed, this ad is something that has heated spirits and has been hotly debated for weeks. Apple experimented a lot with the battery display in the beta versions of iOS 16 and put it together and showed it in a classic way. iOS 15 currently does not have a percentage display. If the notch on the new iPhone continues to shrink, Apple will have more creative freedom again.
In addition to the classic battery indicator, Apple will also rearrange other elements of the iOS status bar on the lock screen and in the notification center for the upcoming iPhones, including moving the cell signal indicator to the left, rumor has it.
--Advertisements--
Of course, the arrangement is not that easy when space is limited, which ultimately led to compromises. It is unknown if the classic battery indicator will be present in the status bar when the device is unlocked and in use. You don't have to wait long for the actual unveiling, at least not much longer!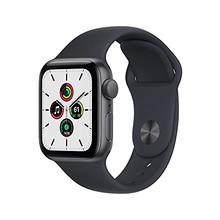 Apple Watch SE (1st gen) (GPS, 40mm) Smartwatch – Space Gray Aluminum case with Midnight Sport Band – Regular. Fitness and activity tracker, heart rate monitor, water protection

€259.00
Tag: iphone design, iphone 14, apple iphone, iphone release