Apple's upcoming iPhone 14 and Watch Series 8 could finally support satellite connectivity. The feature was rumored to be coming to the iPhone 13 last year. Now it is becoming apparent that this year's Apple iPhone series will get this feature – at least that's what analyst Mark Gurman says.
Apple's iPhone 14 could get satellite connectivity support
This feature will be used for sending emergency alerts and notifications to and from government agencies.
Due to a larger camera, the display of the iPhone 14 Pro could also become rounder.
According to the report, Apple is already working with satellite service provider Globalstar. Should that be the case, Apple will use Globalstar's satellite networks around the globe to send emergency alerts to authorities directly from the iPhone 14 or Apple Watch Series 8. Your device would then be able to send your location to emergency services in an emergency situation without requiring a cellular connection.
It is understood that the iPhone 14 and Watch Series 8 would only use satellite functionality for remote tracking of users' location, not as an alternative to cellular connectivity. Compared to satellite-enabled devices, the need for bulky hardware like modems in a smartphone or smartwatch doesn't make sense. Of course, this satellite connectivity feature needs its own chip to work, so the previous iPhone or Watch models aren't supported.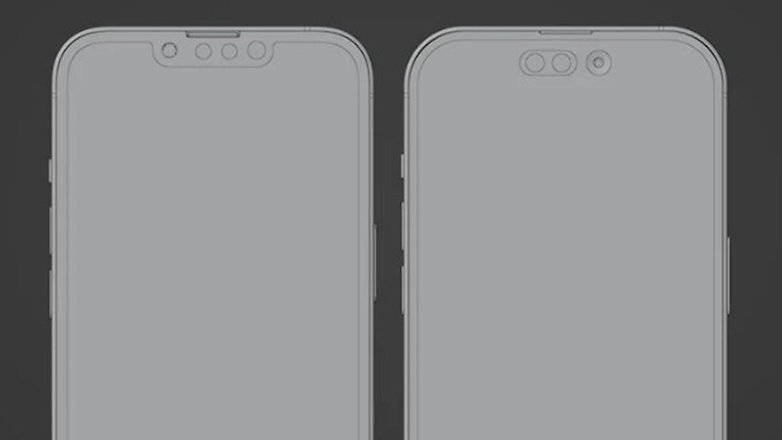 iPhone 14 Pro will get a rounder display
Another piece of news is that the iPhone 14 Pro could get a display with a different radius and therefore rounder corners. That would be done to accommodate a larger rear camera sensor, according to the latest unofficial render. The larger Pro Max is said to be unaffected by this change as it has more case space compared to the 6.1-inch iPhone 14 Pro.
Punch-hole display aside, the entire iPhone 14 lineup is expected to get the biggest selfie camera upgrade in many years. The Cupertino-based company could finally use an autofocus lens, as opposed to the fixed focus lens found on current iPhone 13 devices. As far as image quality goes, the sensor size could also see an increase in megapixel count.
Even if the iPhone event is still a few months away, which new function(s) are you most looking forward to? Tell us in the comments section!
--Advertisements--
Tag: iphone design, iphone 14, apple iphone, iphone release