At the full-scene smart life new product launch conference on November 17, Huawei brought consumers a brand-new two-in-one laptop-Huawei MateBook E, which will also bring people a more convenient office entertainment experience.
--Advertisements--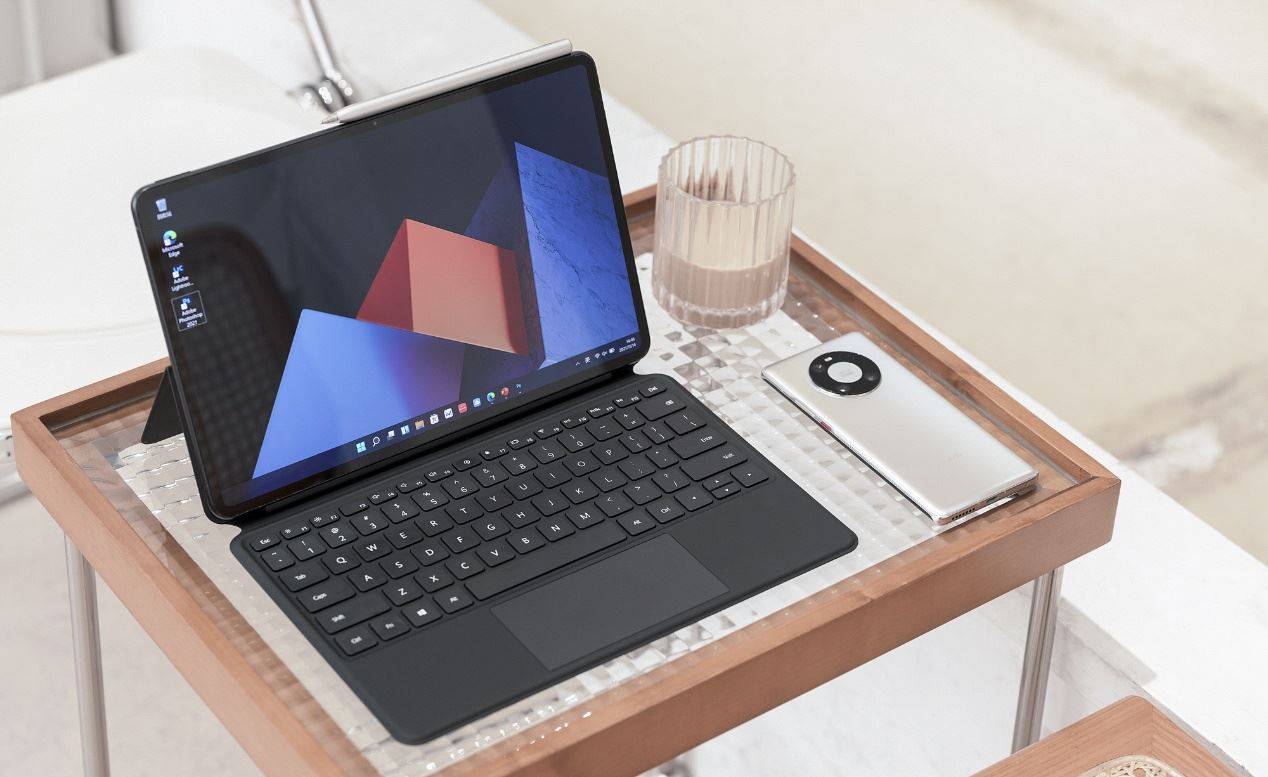 Windows 2-in-1 notebooks are regarded by many as the "ideal productivity tool", but the strange thing is that this category has been tepid. Many people have bought 2-in-1 notebooks but still use them as regular thin and light notebooks. Over time, you may even forget that it can be touched and used separately.
That's right, there is no form but no application scenarios are found. This is the embarrassing situation faced by two-in-one notebooks, but what will they do if they are handed over to Huawei? Can the new generation of Huawei MateBookE 2-in-1 notebooks bring a different experience and justify the name of the 2-in-1 notebooks? Let's look down together.
Tailored for consumers who just need mobile office
--Advertisements--
With flexible forms that can be changed on demand, smart and convenient interactive experience, professional performance configuration and excellent audio-visual experience, the new generation of Huawei MateBook E ingeniously combines the advantages of traditional notebooks and tablets to broaden the productivity boundary and make two-in-one notebooks Become a new choice of productivity partner for urban elite white-collar workers and business people. In a complex and changeable environment, it can respond more efficiently and calmly to the needs of work, creation, and learning, and become a portable productivity tool.
The new generation of Huawei MateBook E, while pursuing lightness and portability, also shows the beauty of simplicity and purity everywhere; the OLED primary color full screen adopted for the first time in Huawei notebooks has a professional-grade high color accuracy and a brightness of up to 600 nits, which is still clear under outdoor sunlight. ; The second-generation HUAWEIM-Pencil crosses the boundary for the first time and supports use on a notebook. It still has 4096-level sensitive pressure sensitivity and a tracking performance as low as 2 milliseconds. (Achievable in specific applications, please refer to actual experience) ; The innovative Yue slide keyboard restores the efficient operating experience of the notebook anytime and anywhere; in addition, Huawei MateBookE can also easily interconnect with many Huawei devices equipped with HarmonyOS, such as mobile phones, headsets, printers, and displays, for convenient collaboration. In addition, users can also sign up to participate in the "Huawei Mobile Application Engine" public test, and experience rich mobile applications simultaneously on Huawei MateBookE. These brand-new functions and features enrich the two-in-one usage scenarios and become the preferred partner in the mobile office era.
Break the barriers of traditional PC equipment
The Huawei MateBook E2019 released in 2019 is equipped with a Qualcomm Snapdragon 850 processor and uses the WIN10ARM version. The new Huawei MateBook E is equipped with the 11th generation Intel® CoreTM processor, Intel Iris® Xᵉ graphics card, shark fin fans are standard for all systems, and an efficient eight-layer heat dissipation structure. Moreover, the latest Huawei MateBookE's flexible two-in-one form and cross-device interconnection breaks the connection barriers of traditional PC devices, realizes flexible presentations and sharing of different scenarios, Windows ecological applications can process work files in time, and Huawei stylus Cooperation can handle various tasks in tablet mode at any time, and can be transformed into a "portable control center" in business negotiations.
I believe that through my introduction, everyone has a certain understanding of Huawei MateBookE, maintaining Huawei's consistent high-level performance, more mature configuration options, and more importantly, based on touch features, Huawei MateBookE has added a multi-device collaborative experience. It can be said that the future can be expected. I believe that this Huawei MateBook E will add more color to our lives in the future and bring more convenient work experience to office workers.Return to Sohu to see more
Editor:
Disclaimer: The opinions of this article only represent the author himself. Sohu is an information publishing platform. Sohu only provides information storage space services.
.